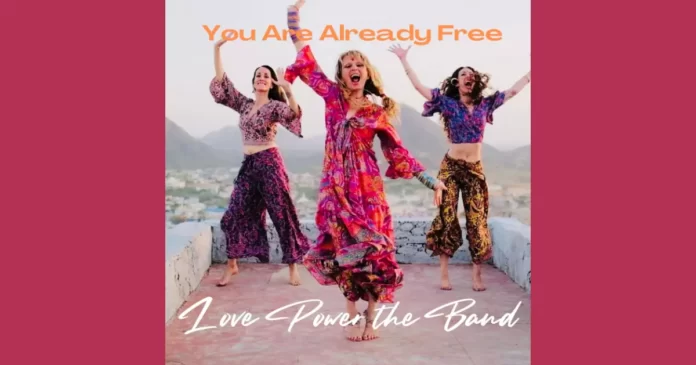 Prepare to be blown away by the remarkable journey of Ananda Xenia Shakti, the fearless founding member of the iconic girl-punk group, the B-Girls. Formerly known as Xenia Holliday, this extraordinary artist made waves in the late '70s with her mind-blowing vocals and wicked guitar skills, leaving an indelible mark on the punk movement. The B-Girls' rise to fame was nothing short of a wild ride, as they took their punk vibes from Toronto to the vibrant streets of NYC, captivating audiences at legendary venues and even touring with The Clash. These ladies were the epitome of punk authenticity.
But Ananda's journey didn't stop there. Today, she embraces her role as the Creative Director and founder of Choose Love Karmic Readings, channeling profound cosmic wisdom from the Higher Realms and transforming it into soul-stirring melodies that would make the great poet Rumi proud. Ananda's mission is all about spreading love and good vibes through her music, inspiring listeners to embrace their true selves and live authentically.
Experience the Soul-Stirring Magic of "You Are Already Free"
Now, let's delve into Ananda's latest single, "You Are Already Free," a breathtaking collaboration with Love Power the Band. From the moment the song begins, it grabs your attention and transports you on a journey of joy and self-discovery.
The infectious rhythm kicks off with a killer guitar riff and upbeat percussion that instantly gets your head nodding and your feet tapping. It's a mood booster that injects a surge of positivity into your being.
"You Are Already Free" is an anthem of spreading positivity and joy. Ananda's vocals exude happiness, as if all your self-doubts and negative thoughts dissipate while listening to this empowering track. The repeated lines of "You can be anything you want to" serve as a reassuring mantra, reminding you of your unlimited potential. One particular line that resonates deeply is: "We are made of beauty, truth, and love." This simple yet potent statement serves as a powerful reminder of our inherent worth and essence as human beings.
Ananda Xenia Shakti expertly weaves in retro-inspired synth work, reminiscent of the groovy sounds of the '70s. This fusion of past and present adds a distinctive touch to the song, creating a sonic experience that is both nostalgic and fresh. And let's not overlook the clapping effects interspersed throughout the track, adding to its allure and igniting an irresistible urge to dance and clap along.
A Visual Masterpiece: The Music Video for "You Are Already Free"
The music video accompanying "You Are Already Free" is a true work of art, perfectly capturing the essence of the song's uplifting energy and positive vibes. It's like witnessing a visual representation of boundless potential, beautifully brought to life on the screen. Prepare to be captivated by this mesmerizing masterpiece.
In conclusion, Ananda Xenia Shakti's "You Are Already Free" is an absolute gem. It's a song that fills you with unbridled joy, empowers you to embrace your true self, and reminds you of the greatness within. So, let the freedom wash over you and make this song your anthem. Embrace the fact that you are already free, my friends.