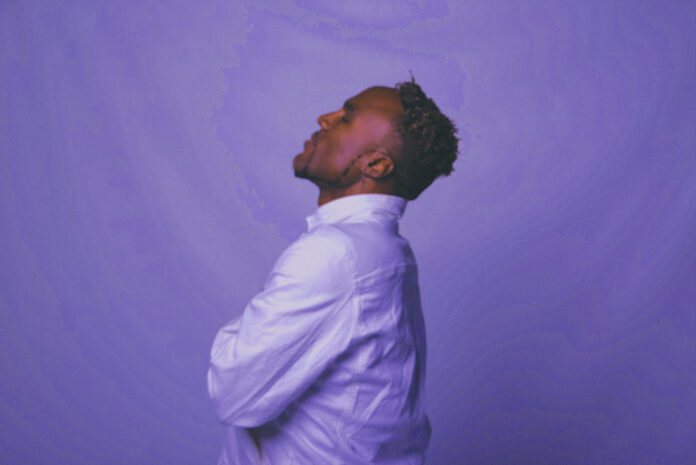 Independent artist Cody Tyler opens up about his creative process, inspirations, and upcoming plans, while also announcing the release of his new single "Round here".
Cody Tyler, whose real name is Brandon Cody Tyler McRoy, is a 31-year-old artist hailing from Orlando, Florida. He first got into music through writing poetry while battling depression in a mental hospital. Writing became a therapeutic outlet for him, which ultimately led to his passion for music and helping others through his expressive pursuits.
When asked about his inspirations, Cody Tyler revealed that he wasn't inspired by anyone in particular, but rather music came from within. He describes the music he typically creates as inspirational and highly relatable, which he coins as "relatable inspiration". His creative process involves feeling out the beat and seeing where the music takes him.
Cody Tyler's dream collaboration would be with Kid Cudi, Don Toliver, and Kanye West, with Kanye being the artist he'd love to open a show for. He also named Pierre Bourne, Alchemist, and Zaytoven as other artists he would like to work with.
Apart from music, Cody Tyler has a passion for the arts and would still be pursuing it in some form if it wasn't for his music career. He also revealed that he's currently working on a script for a short film based on one of his singles.
Cody Tyler's new single "Round here" is a catchy and upbeat track that showcases his versatile style. The song captures his unique blend of inspiration and relatability, with a sound that's sure to resonate with listeners.
When asked about the impact of the internet on the music business, Cody Tyler admits that it has completely transformed the industry, but he doesn't take a stance on whether it's for the better or worse. He admires musicians like Kanye West, Kid Cudi, Jimi Hendrix, and Michael Jackson for their creativity and honesty to their craft. He also has a fondness for the UK group "Last night in Paris" for their flair and creativity.
In terms of upcoming shows, Cody Tyler doesn't have any confirmed dates yet, but he's loosely working on putting things together. He ends the interview by sharing the best advice he's ever received: "Don't share your pearls with swine", reminding us to be mindful of who we share our dreams and aspirations with.
Overall, Cody Tyler's passion for music and the arts is evident in his creative pursuits. His new single "Round here" is just a glimpse of what he has in store for listeners, with more exciting projects on the horizon.