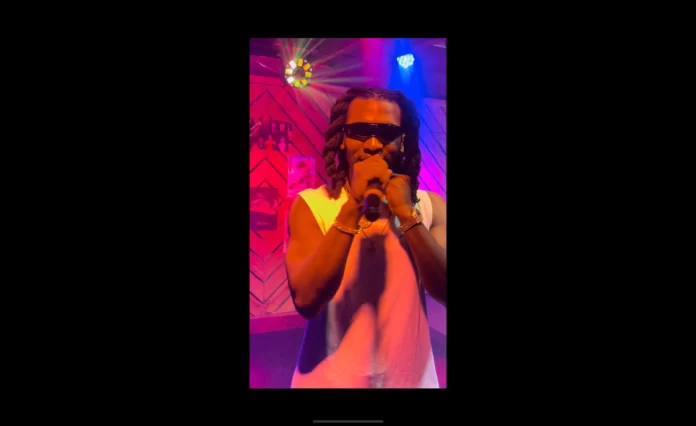 The Humble Origins
The name Jfine$$e is steadily making ripples in the music industry, but his journey has its roots in humble beginnings. It all started during his middle school years when he and his friends engaged in friendly freestyle competitions. These early experiences sowed the seeds of a passion that would later become his career. However, it was during high school that the competitive spirit grew, leading to rap recordings shared on the app "rapchat." It was evident that the spark of creativity and a love for music had been ignited.
A Serious Turn
In 2018, Jfine$$e decided to take his music seriously and began recording his work on GarageBand. It marked the turning point when his dream of becoming a music artist began to take shape. However, one of the most significant moments in his journey was when he decided to share his career plans with his parents. Their support and encouragement marked a significant milestone in his musical journey.
Crafting a Unique Sound
Jfine$$e's musical style is a unique fusion of cloud rap with influences from southern and Memphis hip-hop. As a devoted rap fan, he draws inspiration from the genre's rich history, combining elements from various sub-genres to craft a distinctive sound that resonates with fans.
Presenting "JFINE$$E"
Jfine$$e is thrilled to present his latest project, "JFINE$$E." This album is now available on all major music platforms, allowing his fans to immerse themselves in his art. What's more, fans can also enjoy the music video for "Muscle Up" on YouTube, a testament to Jfine$$e's dedication to creating not only captivating music but also visually compelling content.
Aspirations and Dreams
Looking ahead, Jfine$$e has some ambitious dreams. He envisions collaborating with some of the biggest names in the music industry, such as Juicy J, Future, and 21 Savage. These joint albums could potentially take the hip-hop world by storm, showcasing his talent on a grand scale.
Leaving a Legacy
Beyond the music, Jfine$$e aspires to leave a legacy of someone who stood by their values and principles, never engaging in dubious activities. He wishes to be an inspiration for others, encouraging them to pursue their dreams relentlessly and believe that they can achieve anything they set their hearts on.
Future Goals
In terms of goals, Jfine$$e has his sights set on the next big milestone – performing shows and getting paid for his art. This achievement would mark a significant step forward in his music career, bringing him closer to the recognition and success he rightfully deserves.
Conclusion
In a world of ever-evolving music, Jfine$$e's dedication to his craft, unique style, and inspirational message set him apart as an artist to watch. With his exciting projects, future collaborations, and unwavering commitment to his values, Jfine$$e is undoubtedly on the path to making a lasting impact on the music industry.