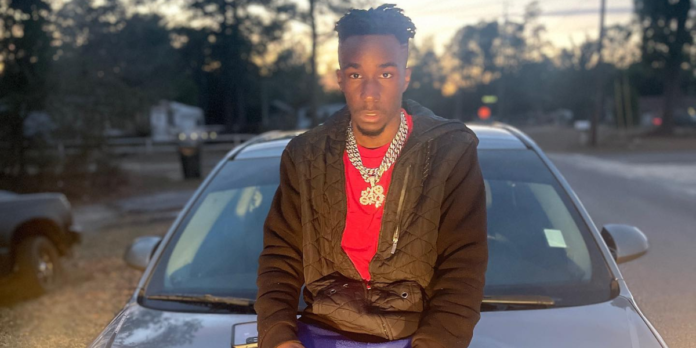 Lil Pablo is a budding rap talent noted for his unrivalled flow and amazing rhyming abilities. His music is the ideal combination of hard-hitting sounds and strong lyrics that leave fans wanting more. He rides the beat effortlessly, and he
is frequently lauded for his ability to keep listeners captivated with his fluid delivery.

His EP "Grinding harder than hard" is one of his best pieces and it shows how committed and hardworking he is to his profession. The EP features some of the greatest beats in the business, and each song highlights his skill as a lyricist and
attention to detail. Lil Pablo has seen his fair share of hardships in the rap business as a budding musician. Yet he is a force to be reckoned with because of his talent and tenacity.
He has repeatedly demonstrated that he had the skills necessary to succeed in the cutthroat industry of rap music.
"Playin Both Sides," one of Lil Pablo's most well-known tracks, contains a head bopping beat that establishes the mood
for the whole tune. Lil Pablo uses graphic descriptions of his personal experiences to depict the terrible reality of growing
up in a gangster atmosphere in the song's lyrics. The song is a fantastic illustration of his own musical approach and style,
which has found a following among listeners all over the world.

The accompanying art work for Lil Pablo's songs are another noteworthy feature of his work. The images are consistently
well created and give fans a greater understanding of the ideas hidden underneath his music. Go no farther than Lil Pablo if you're seeking for a rising star in the rap world. You'll be left wanting more by his outstanding flow, amazing rapping abilities, and hard-hitting rhythms. Lil Pablo's music, which ranges from his EP "Grinding harder than hard" to the song "Gang Shit," is the ideal fusion of grimy lyrics with slick sounds that will have you turning up your speakers.

But don't just believe what we say. Join the growing number of admirers who are discovering Lil Pablo by listening to
some of his music on Spotify. Lil Pablo is certain to succeed in the rap industry thanks to his commitment and work ethic.
So why are you still waiting? Start listening right away by clicking the link.

Spotify: https://open.spotify.com/artist/3NPAioUa2XKx16mMOnOz2U?si=vH2TYWM3RzGeco91_nV5tQ
Instagram: https://instagram.com/gtr.lilpablo?igshid=NTdlMDg3MTY=
Snapchat: https://t.snapchat.com/737mgvAu