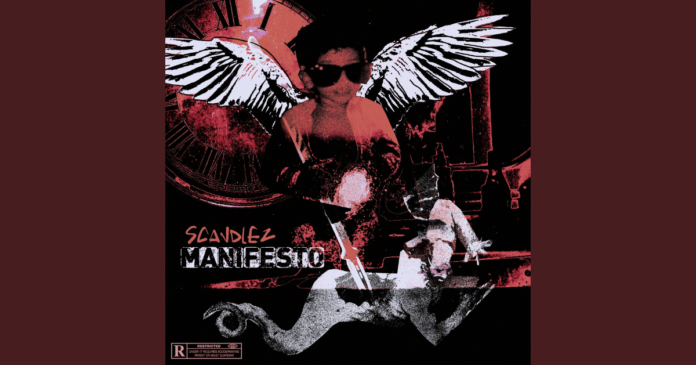 Scandlez, the highly acclaimed rapper and musician, is gearing up to release his highly anticipated album, "Manifesto." With a unique sound that draws influences from artists such as LiL TJay, Lil Durk, Kid Laroi, Chinx, G Herbo, French Montana, and Polo G, Scandlez has created a signature style that captivates listeners.
"Manifesto" is a deeply personal album that delves into Scandlez's life struggles and his journey of self-reflection and growth. Through acknowledging and learning from past issues, he has found the motivation to shape a different future for himself. The album serves as a testament to overcoming challenges and manifesting success in the face of adversity.
Scandlez is a prominent figure in the US music industry, having established himself as a talented rapper and musician. Throughout his career, he has collaborated with renowned artists such as Slim Jesus, Brock of French Montana's Label "Coke Boys," G Herbo, Lil Durk, Juel Santana, Jim Jones, Lil Bibby, and many others. These collaborations have showcased his versatility and ability to create compelling music across different styles.
His previous releases, including hits like "No Issues," "Focus," "Go Tell Them" featuring Uncle Murda, and "Think of Us" featuring Fred Da Godson & Vado, have already garnered significant attention and amassed thousands of streams on various platforms.
Beyond his musical achievements, Scandlez believes in the power of sharing personal experiences and stories to inspire and uplift others. He hopes that his album will resonate with listeners who may be going through similar situations and encourage them to pursue their dreams relentlessly. He emphasizes the importance of faith in God and remaining true to oneself, as well as dedicating one's work to a higher purpose.
Scandlez is determined to make a lasting impact on the music industry and plans to continue releasing music in the years to come. His passion for music and his desire to inspire millions drive his dedication to creating meaningful and powerful songs.
To stay updated on Scandlez's journey and upcoming releases, you can follow him on Instagram at www.instagram.com/scandlez_
Get ready to embark on a transformative musical experience as Scandlez's album,
"Manifesto," hits the airwaves on May 25th at 12 am ECT.