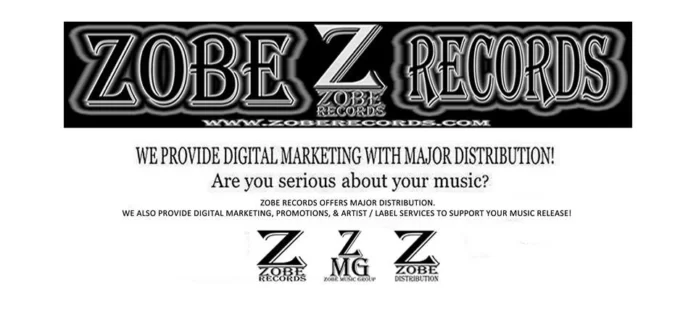 In the dynamic world of music, some individuals are not just artists or producers but the masterminds behind the scenes, shaping the careers of talented musicians and contributing significantly to the industry's growth. One such luminary is Alonzo Black, the visionary founder of Zobe Records, a music label synonymous with innovation and success.
A Trailblazing Journey
Alonzo Black's journey in the music industry is one that reads like a modern-day legend. With a deep-seated passion for music and an unwavering commitment to nurturing talent, he embarked on a path that would forever change the landscape of the music business.
The Birth of Zobe Records
Zobe Records, founded by Alonzo Black, is quickly becoming a household name in the music industry. The label's journey began with a simple yet ambitious vision: to discover and elevate the careers of promising artists while delivering exceptional music to fans worldwide.
Discovering Musical Gems
One of Alonzo Black's most notable accomplishments is his ability to discover and mentor musical talents. Zobe Records has become a breeding ground for gifted artists, launching the careers of countless stars. From budding singers to innovative producers, Zobe Records has consistently identified and nurtured talents that have gone on to captivate the global music scene.
Chart-Topping Hits
Alonzo Black's dedication to distributing top-quality music is evident in Zobe Records' extensive catalog of chart-topping hits. The label has consistently released tracks that resonate with audiences, dominating airwaves, the music charts, streaming platforms, and even winning awards. These achievements are a testament to Alonzo's keen understanding of musical trends and his ability to curate a diverse range of sounds that appeal to a wide audience.
A Platform for Innovation
In addition to producing hit records, Alonzo Black has always been at the forefront of music industry innovation. Zobe Records has embraced technological advancements, allowing artists to explore new creative horizons. From pioneering digital distribution methods to harnessing the power of social media for marketing, Alonzo's forward-thinking approach has kept Zobe Records ahead of the curve.
Introducing ZobeLab: A Revolution in Music Technology
ZobeLab, the brainchild of Alonzo Black, represents a fusion of his deep-rooted understanding of the entertainment industry and his passion for innovation. It is an ambitious venture that aims to disrupt and revolutionize the music technology landscape. At its core, ZobeLab seeks to empower artists, engage fans, and redefine the music industry for the digital age.
Supporting Artistic Freedom
Alonzo Black's commitment to the artists signed under Zobe Records extends beyond career development. He has always championed artistic freedom, giving musicians the space to express themselves authentically. This ethos has fostered an environment where artists can explore their creativity and push the boundaries of their craft.
Global Impact
Zobe Records' reach extends far beyond national borders. Alonzo Black's vision for global music exposure has resulted in international collaborations/signings to the roster and fan bases that span continents. His dedication to bridging cultural gaps through music has solidified Zobe Records' place as a global music powerhouse.
A Legacy of Excellence
As Alonzo Black's journey in the music industry continues, he always leaves a legacy of excellence that has transformed the lives of countless artists and music lovers alike. His remarkable ability to discover talent, develop artists, and embrace innovation has set a benchmark for the industry.
The Test of Time
Alonzo Black's story as the founder of Zobe Records is a testament to the enduring power of music and visionary leadership. His journey of over two decades in business embodies the spirit of discovery, innovation, and excellence that has made Zobe Records a prominent player in the music industry. With a legacy that continues to evolve, Alonzo Black remains an iconic figure whose contributions to music will be celebrated for generations to come.