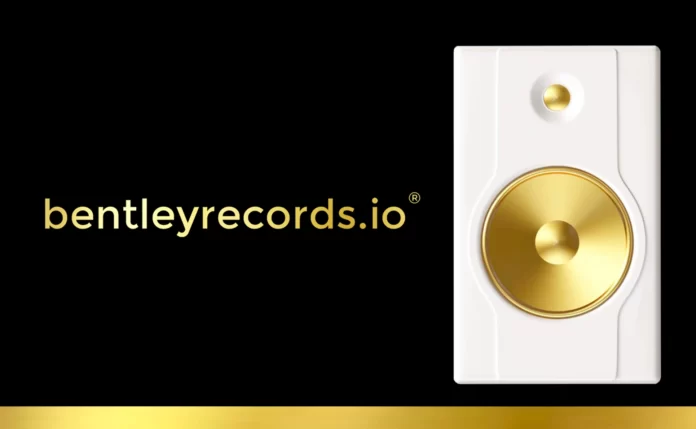 The music industry is continuously evolving, and BentleyRecords.io is at the forefront of this change. In its latest stride towards revolutionizing the music landscape, BentleyRecords.io has proudly launched the New $450,000 Emerging Artist Fund. This groundbreaking initiative is tailored to support some of the most loyal, dedicated and influential artists on the BentleyRecords.io Artist Platform.
Empowering Artists with AI
One of the standout features of this fund is its method of artist selection. BentleyRecords.io has employed cutting-edge AI technology to make informed decisions. This AI analyzes past releases of artists with the label and monitors various metrics, including their social media traffic and web traffic. Such an approach ensures that the support is directed towards those artists who have not only shown dedication to their craft but also have a growing influence in the digital realm.
BentleyRecords.io: Pioneering Change
Having rebranded from Bentley Records, BentleyRecords.io has a rich legacy of laying the foundation for countless music careers. Over the years, they have given emerging artists their first professional break, opening doors to a plethora of opportunities through their expansive network and resources.
As we delve deeper into the digital age, BentleyRecords.io continues to pioneer change by leveraging Web3 & Blockchain technology. This integration provides artists with a transparent, decentralized platform, ensuring fair compensation and genuine ownership of their creations.
Such innovations not only empower the artists but also fortify trust, making BentleyRecords.io a beacon of transformation in the music industry.
A Vision for a Decentralized Music Landscape
With the introduction of the Emerging Artist Fund, BentleyRecords.io is set to unearth and support some of the most phenomenal talents, bringing their unique music to the global stage. Their unwavering commitment is evident in their ambition: to build a decentralized music industry. By doing so, they aim to remove the traditional barriers and middlemen, placing artists and their craft at the core of every decision.
Quote from CEO Luca Dayz about the launch:
"Today marks a pivotal moment in BentleyRecords.io's journey. With the launch of the Emerging Artist Fund, we're not just investing money – we're investing in dreams, passion, and the future of music. Over the years, we've witnessed countless artists brimming with potential, and this fund is our commitment to bringing that potential to the limelight. Our adoption of AI and Blockchain technology signifies our vision of a modern, decentralized music industry. It's about empowering the artist, ensuring transparency, and crafting a more inclusive musical future. At BentleyRecords.io, we believe in evolution – and this is just the beginning." – Luca Dayz, CEO, BentleyRecords.io
BentleyRecords.io has a global footprint. With established offices in the iconic landscapes of New York City and Dubai, its presence is strongly felt in these major musical epicenters.
However, the true strength of BentleyRecords.io lies in its diverse team. With members strategically stationed in varied cultural hubs like Mexico, Brazil, London, Poland, Ghana, India, Singapore, and Australia, the platform draws from a rich tapestry of musical insights and influences. This global footprint ensures that BentleyRecords.io remains attuned to international trends, creating a harmonious blend of global rhythms and local flavors.
In conclusion, BentleyRecords.io is not just setting new benchmarks; they're reshaping the very foundation of the music industry. By integrating advanced technologies like AI, Web3, and Blockchain, they're providing artists with the tools, resources, and platform to shine brighter than ever before. As they continue to innovate and disrupt, the world waits in eager anticipation for the next wave of artists that BentleyRecords.io will introduce to the world.