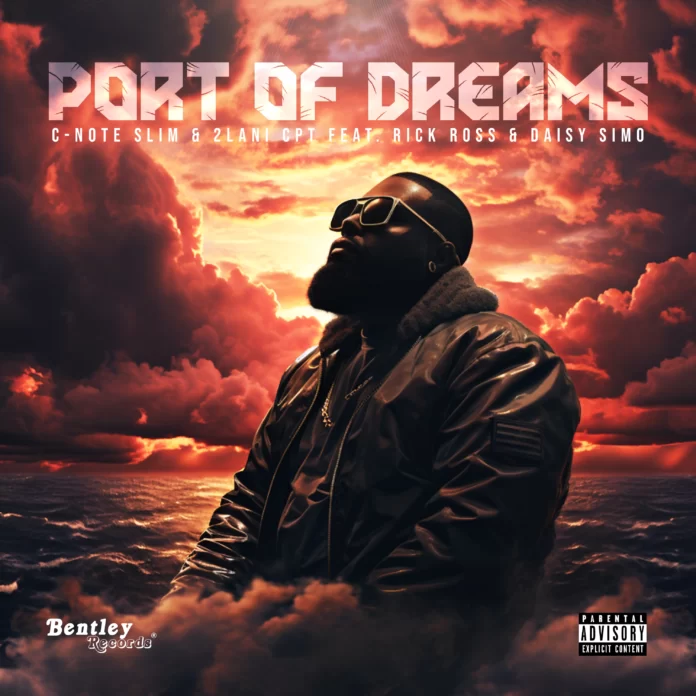 Introduction:
The music world is in for a treat as Bentley Records proudly presents its newest release, "Port Of Dreams." This remarkable collaboration features some of the most extraordinary talents in the industry, including Rick Ross, C-Note Slim, 2Lani CPT, and Daisy Simo. The track promises to be a game-changer, leaving a lasting impact on the music scene. In this article, we'll delve into the exciting details of this outstanding release, highlighting the exceptional artists and the innovation brought by Bentley Records and BentleyRecords.io.
Rick Ross: A Legend in the Rap Game
Rick Ross, a heavyweight in the world of hip-hop and rap, is no stranger to success. With his signature flow and lyrical genius, Ross has left an indelible mark on the industry. His participation in "Port Of Dreams" elevates the track to greater heights, making it a must-listen for rap aficionados.
C-Note Slim: A Rising Star
C-Note Slim is an emerging artist whose star is on the rise. With a unique style and a voice that demands attention, he adds a refreshing dynamic to "Port Of Dreams." His contribution blends seamlessly with the other artists, creating a harmonious fusion of styles and genres.
2Lani CPT: The Maestro of Beats
2Lani CPT musical contributions have added layers of depth and complexity to the track, making it a standout piece in her discography. Music enthusiasts from all walks of life have found something to love in the soundscape she's created, making "Port Of Dreams" a track that resonates widely.
Daisy Simo: The Voice of Emotion
Daisy Simo is a gifted artist with a voice that conveys emotion like no other. Her soulful vocals infuse "Port Of Dreams" with a profound sense of feeling and authenticity. Her contribution is a testament to the power of music in stirring the soul.
Bentley Records & BentleyRecords.io: Leading the Music Evolution
Behind "Port Of Dreams" stands Bentley Records, a pioneering music label that is shaping the future of the industry. Committed to innovation and technological advancement, Bentley Records has introduced BentleyRecords.io, a platform that harnesses the latest tools to create, share, and enjoy music. "Port Of Dreams" exemplifies Bentley Records' vision to redefine the boundaries of music.
Conclusion:
"Port Of Dreams" is not just a song; it's a revelation in the music world. With Rick Ross, C-Note Slim, 2Lani CPT, and Daisy Simo uniting their talents, the track promises to be a groundbreaking masterpiece. Bentley Records is once again at the forefront of driving change and progress in the music industry. "Port Of Dreams" showcases the label's commitment to pushing the envelope, offering music that captivates and inspires.
Don't miss the chance to experience this extraordinary collaboration; listen to "Port Of Dreams" today. Click here: https://bentleyrecords.lnk.to/PortOfDreams to immerse yourself in the world of innovation and talent brought to you by Bentley Records and BentleyRecords.io.