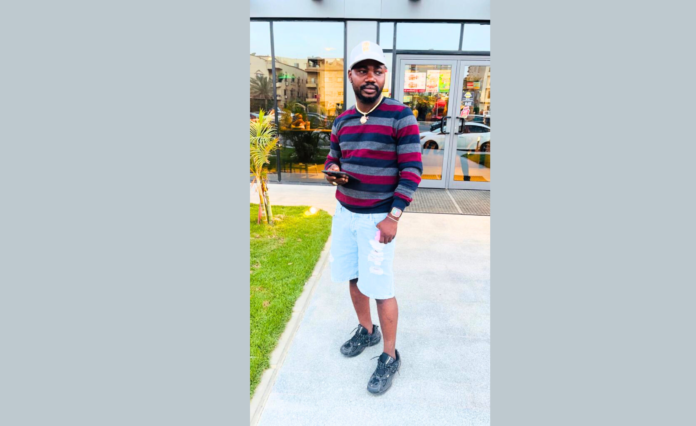 In the vibrant world of music, there are individuals whose passion and dedication leave an indelible mark. OLUWATOMI Dickson, affectionately known as Alhaji Dickson, stands as one of these luminaries. As the Chairman & CEO of iMuzic Record Label, he has shaped the music landscape in Lagos, Nigeria, and beyond. In this exclusive interview, we delve into his journey, vision, and the rising star he's nurtured under his label.
A Musical Odyssey from Lagos to the World
Born and raised in the heart of Lagos, Nigeria, Alhaji Dickson's love for music was evident from a young age. His formative years were enriched by his father's eclectic music collection, spanning classic Nigerian tunes and international melodies. The diverse musical tapestry laid the foundation for Alhaji Dickson's lifelong passion for music.
The Birth of iMuzic Record Label
Alhaji Dickson's journey in the music industry took a significant turn in his early 20s when he decided to transform his passion into a profession. Fueled by a deep-seated love for music, he took the leap and founded iMuzic Record Label. This marked the beginning of a new chapter in his life, one dedicated to nurturing and promoting exceptional musical talent.
Signing the Rising Star – Leksyd
Every record label needs a star, and iMuzic found its shining talent in Leksyd. A versatile artist and certified hit maker, Leksyd caught Alhaji Dickson's attention with his undeniable potential. His debut single under iMuzic, "Holy Micheal," featuring the legendary afrobeat artist "9ice," has taken the airwaves by storm across Africa. It was a stellar beginning for a promising partnership.
The Creative Force Behind iMuzic Record Label
Alhaji Dickson recognizes the tremendous creative energy that Leksyd brings to the label. With each release, Leksyd has proven to be a prolific artist, consistently delivering chart-topping hits. Alhaji Dickson's vision for iMuzic is clear: to provide a platform for talented artists like Leksyd to shine and be heard by the world.
Beyond Music – Alhaji Dickson's Diverse Ventures
While Alhaji Dickson's primary role is Chairman and CEO of iMuzic Record Label, his entrepreneurial spirit extends beyond the realm of music. He is the proud owner of iBasfat Lounge/iclub and ibasfat luxury autoz, businesses that have become staples not only in Nigeria but also in various parts of Africa.
A&R Excellence and Song Selection
Selecting the right songs for iMuzic's artists is a crucial task. Alhaji Dickson and his team maintain an open dialogue with producers and publishers, constantly on the lookout for exceptional music. Their proactive and aggressive approach to A&R ensures that the label's artists receive the best songs to fuel their creative journeys.
The Future of iMuzic Record Label
As we peer into the future of iMuzic Record Label, Alhaji Dickson leaves us with a tantalizing promise: "Expect the Unexpected." With his unwavering passion, commitment, and a roster of talented artists, the label is poised for greatness.