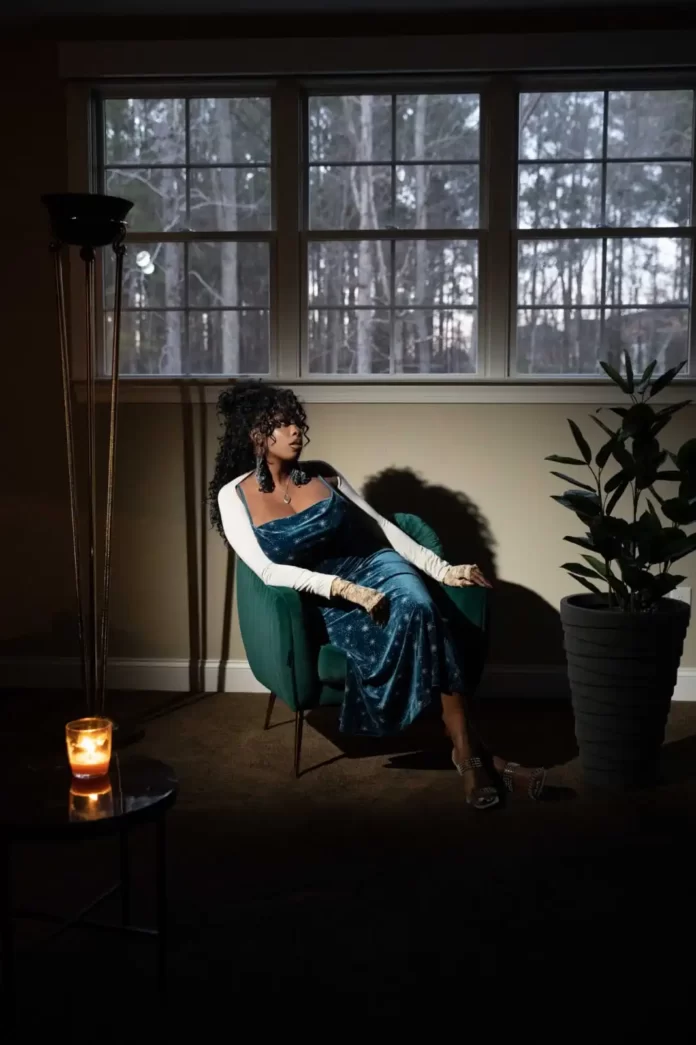 La Shana Latrice, the burgeoning sensation in the music industry, is making waves once again with her latest single, "I Found It." Fresh off the heels of her sophomore album, "Faith," this gifted singer is back to capture our hearts and ears with a powerful anthem. "I Found It" not only showcases her exceptional vocal range but also delivers an inspiring message that resonates deeply with listeners.
Discovering the Essence of "I Found It"
"I Found It" is a remarkable fusion of Gospel, R&B/Soul, and cinematic elements, creating a profound and anthemic musical experience. The song is imbued with soul-stirring lyrics and harmonies that seamlessly align with its overarching message. La Shana Latrice's "I Found It" serves as a motivational anthem, urging fans to embark on an introspective journey to uncover the spark or inspiration needed to find their purpose in life.
The uplifting instrumental backdrop of the song is a creation of the talented production duo, Those Guys, composed of Amore Jones and Jeremiah Adkins. Notably, Amore Jones also penned the lyrics of "I Found It." La Shana Latrice's emotive and heartfelt singing elevates the track to unparalleled heights, making it an unforgettable musical experience.
A Rising Star with a Rich Musical History
Despite being labeled as an up-and-coming artist, La Shana Latrice is no stranger to the limelight. Her impressive portfolio includes collaborations with high-profile talents, including a remix of her single "Let It Flow" featuring none other than the UK sensation Idris Elba. "I Found It" serves as a tantalizing teaser of what's in store for her fans as La Shana Latrice gears up for an EP release to cap off the year on a triumphant note.
Connect with La Shana Latrice
To stay updated with La Shana Latrice's musical journey and upcoming releases, make sure to follow her on various social media platforms
In Conclusion
"I Found It" is more than just a song; it's a soul-stirring journey of self-discovery and empowerment. La Shana Latrice's exceptional talent, coupled with the visionary production by Those Guys, ensures that this anthem will leave an indelible mark on your heart. As we eagerly anticipate her upcoming EP, immerse yourself in the soothing and motivating vibes of "I Found It."