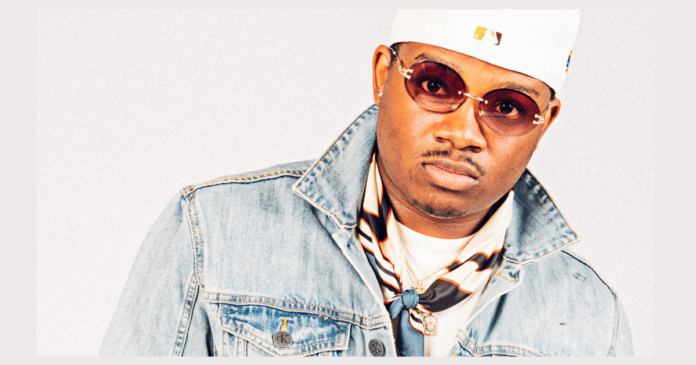 Introduction
Consistency is key in the music industry, and GQueTv, an artist based out of Cleveland, OH, has proven to embody this principle. With a remarkable work ethic, he has announced the release of a new album, following the launch of five projects this year alone. His dedication and passion for his craft are truly admirable.
GQueTv's Latest Single: 'Back Outside'
Less than four weeks since his previous release titled 'Fly Guys go to Heaven,' GQueTv surprises fans with his latest single, 'Back Outside,' from his upcoming album 'As Seen on Tv.' The single samples the timeless 1974 classic 'Summer Madness' by Kool & the Gang. This soulful instrumental has captivated audiences for decades and was also featured in the Fresh Prince and Jazzy Jeff's 1991 hit 'Summertime.'
'Back Outside' takes listeners on a journey through the essence of summer, painting vivid pictures of sunny days, women's hairstyles, and delightful cookouts. It captures the essence and feeling of the season, creating a truly immersive experience for the audience.
'As Seen on Tv' Album Release
If GQueTv's previous work is any indication, his upcoming album 'As Seen on Tv' promises to be a masterpiece in verbal form. With its release scheduled for Memorial Day 2023, fans have less than a week to immerse themselves in the single before the album drops. GQueTv's rise to stardom has already begun, and his music undoubtedly speaks for itself.
Experience GQueTv's Music
Check out GQueTv's new single 'Back Outside' and explore more of his captivating music below:
Conclusion
GQueTv's consistency and dedication have propelled him forward in the music industry. With the announcement of a new album and the release of the captivating single 'Back Outside,' he continues to captivate audiences with his unique sound and storytelling ability. Stay tuned for the release of 'As Seen on Tv' on Memorial Day 2023, as GQueTv's journey to stardom reaches new heights. Experience his music for yourself and be part of the phenomenon that is GQueTv.