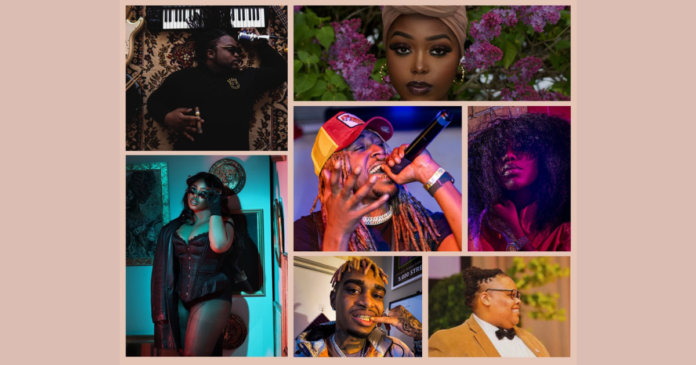 Rochester is about to experience the festival of a lifetime on Thursday, August 17, 2023! Provocateur Sound Music Group will host an epic music festival at the stunning Stutson Street Venue located just seconds away from the beach and canal side. This festival promises to be a game-changer for Rochester's festival culture with genres like Afrofusion, Dancehall Pop, and R&B taking center stage. Music lovers from all over will gather to celebrate the vibrant sounds of Ghana, Nigeria, Jamaica, and the US.
Prepare to be blown away by the top-tier musical talent that will grace the stage, including the veteran afrobeat songstress Baaba Lin and the emerging artist EKUA of Ghana. Alex Parris will be bringing us R&B and Pop hits from his latest and upcoming releases, while Ayo Fazo will be repping Jamaica with his dancehall sound. And let's not forget The Rebel Flower Bomb, a dynamic poet, and DJ Nat Nasté, who will be providing the sounds of the evening as our host! But the night's attraction will undoubtedly be Prince O, who will be headlining his very own show. As a seasoned performer, Prince O is ready to showcase the immense talent that Provocateur Sound Music Group has been fortunate to offer!. Get ready to dance, sing, and have the time of your life!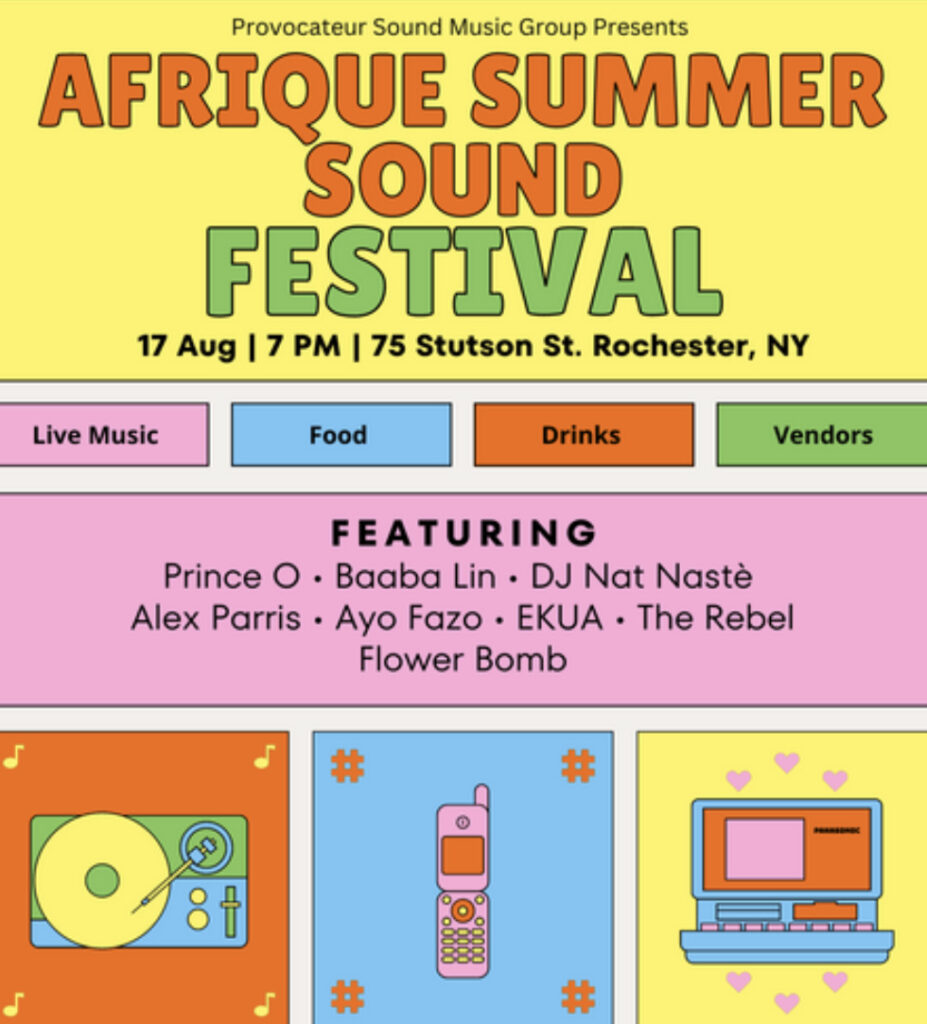 Don't miss out on the first-ever Provocateur Sound Music Festival in Rochester! Provocateur Sound Music Group is a dedicated music publishing and production company that aims to serve art forms of all types. With features on platforms like Hulu, Netflix, Hiphopsince1987.com, and collaborations with networks like The CW and Warner Bros Television, you can trust that this festival will be nothing short of extraordinary.
Buy your tickets now, and get ready to experience the best night of your summer. In addition to the live music, festival-goers will also enjoy delicious food, drinks, and vendors. So come hungry, thirsty, and ready to have a blast!
Prince O's website: www.OfficialPrinceO.com
Email: princeobookng@gmail.com
Instagram: @ProvocateurSoundMusicGroup