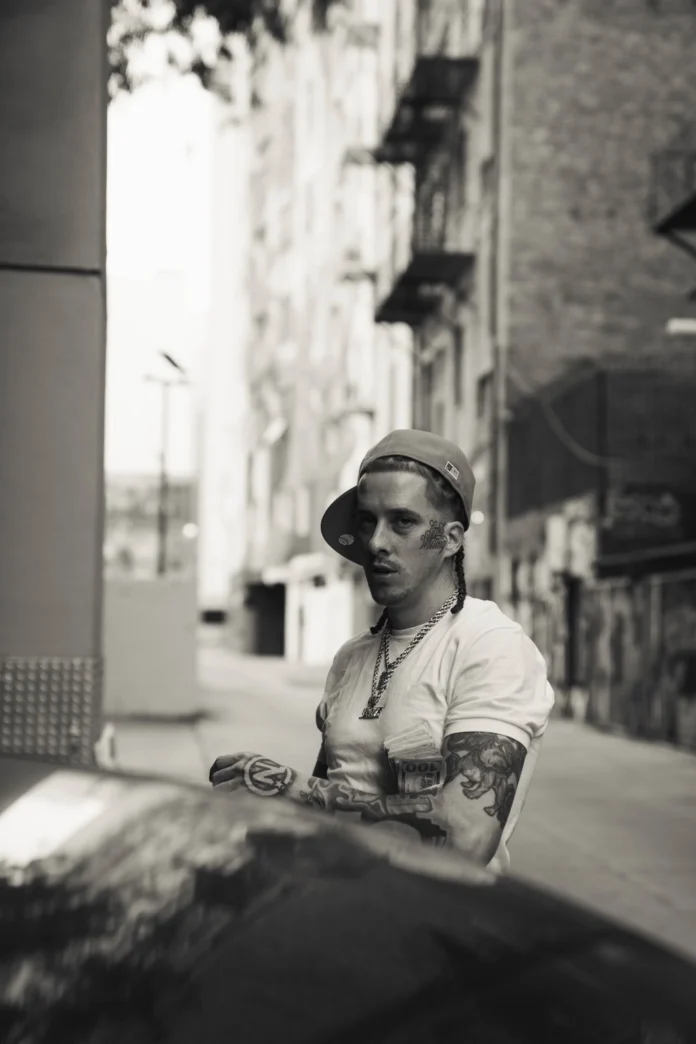 In the dynamic realm of hip-hop, where artists' fortunes constantly shift, Blizzy, originally Paul Blaze, stands out as an undeniable luminary. This rapper, steeped in a history of unwavering commitment and an inspiring narrative, is creating substantial waves in the industry. Yet, it's not merely his musical prowess that sets him apart; it's the extraordinary journey he's undertaken.
Blizzy's foray into the music scene traces back half a decade, a period during which he meticulously refined his artistry. What began as a casual pastime and personal catharsis has evolved into an impassioned pursuit. The enthusiastic responses he garnered early on fueled the flames of his ambition, transcending beyond crafting music to becoming a platform for his community. It's an endeavor to address the glaring absence of representation for his hometown within the expansive hip-hop cosmos.
However, Blizzy's path to triumph was far from smooth. To chase his dreams, he migrated to the sprawling urban expanse of Los Angeles in pursuit of brighter prospects. Yet, life had its own intricate plans. Destiny led him to experience homelessness, transiently lodging on couches, and at times seeking refuge in his vehicle. He occasionally relied on the support of homeless shelters just to navigate these adversities. The tribulations he faced weren't confined to the industry but also extended to the darker aspects of content creators and charlatans along his journey.
What truly sets Blizzy apart is the seamless harmony between his lyrical narrative and his life saga. His authenticity radiates through his artistic oeuvre, possessing the youthfulness to resonate with the newer generation and the maturity to strike a chord with veteran hip-hop aficionados.
Blizzy's career path boasts several luminous milestones, from pivotal interviews to localized accolades on radio broadcasts and podcasts. Collaborations with the likes of Bobby Raps, Dj Sidereal, and Wes Macc have further enhanced his burgeoning reputation.
However, Blizzy's odyssey is punctuated by personal tragedies. The heartbreaking loss of his label mate and closest confidant, Boss Celly, to the perils of street violence, and the preceding year's tragic fate of his manager have only served to stoke his tenacity. Presently, as he navigates the waters of a rap career in LA, he simultaneously wages a battle for custody of his four-year-old daughter.
In the years ahead, Blizzy envisions his collective, All Fades, ascending to the zenith of the music industry. His aspiration is to etch his name into the collective consciousness as a purveyor of a distinctive sound, an unconventional lyrical delivery, and unfeigned subject matter.
Keep a vigilant eye on Blizzy as he prepares to unveil "Celly World," an impending mixtape slated for release at the close of November. His journey has been a defiance of overwhelming odds, and his narrative is one that galvanizes and ensnares. It's the saga of an independent artist primed for a significant breakthrough, forging an exclusive path within the realm of hip-hop.
For updates on Blizzy's journey and musical endeavors, be sure to follow him on Instagram at @therealpaulblizzy and peruse his YouTube channel at @paulblaze612.
Link to Blizzy's "Tickets" Music Video