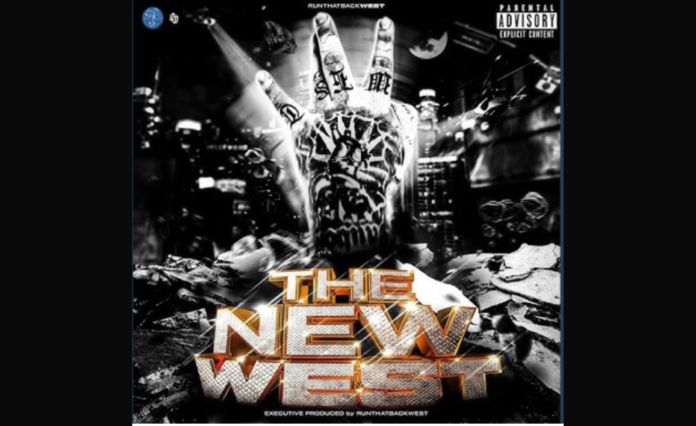 Run That Back West Unveils 'The New West' Album
Run That Back West has delivered his first official album, "The New West," featuring booming artists R3 Da Chilliman, 1TakeJay, StoneDa5th, OTM, EBK Young Joc, Spank Nitti James, WillBandz, and Lil Bobby. West believes the artists selected for the project represent the current sound of the West Coast.
The New Sound of the West Coast
"This is what the New West Coast sounds like to me. From the beats to the artists that I selected for this project, I feel like I'm part of the change in the sound of the West. Bringing a new fusion of Dark trap melodies and hard 808s with the West Coast tempo. The artists that I've been working with on this project are who the young generation looks up to and is making an impact on the West Coast."
Run That Back West's Unique Production
Run That Back West stirs up guitar-packed grooves, dark keys, and infectious hard-hitting 808s to deliver his vigorous production across the West Coast. With numerous viral hits and star-studded collaborations to his name, the West Covina-born producer has been jolting the production scene since his start in 2020.
Best known for his production of single "Crash Da Coupe" by R3 Da Chilliman (2 Million+ Streams), he has quickly assembled a noteworthy catalog via his collaborations with Stoneda5th, Drakeo The Ruler, Ralfy The Plug, 03 Greedo, Remble, 1TakeJay, EBK Young Joc, X4, and more.
From Moreno Valley to Musical Mastery
Firmly representing Moreno Valley, CA, West grew up listening to bonafide soothsayers like Young Dolph, Travis Scott, and Future, and became enamored with the grit of producers like Southside, Kanye West, and Metro Boomin.
West recalls taking an interest in music at seven years old when his mother purchased a brand-new video game "Magix Music Maker," which essentially opened the doors of creativity for him. After years of mastering software like Maschine and FL Studio and studying the pioneering career of the late Drakeo The Ruler, he found himself dedicating most of his time to creating trap beats.
A Pandemic-Driven Musical Journey
At the peak of the 2020 pandemic, West began creating alongside friend R3 Da Chilliman with a personal setup in his grandmother's home. "He didn't care for rapping too much but I saw the talent and believed in him. It was either to make music or stay in the streets." Millions of streams and countless collaborative tracks later, the two have left a prevalent mark on the rising music scene.
Listen to the Project
Listen to the project below.