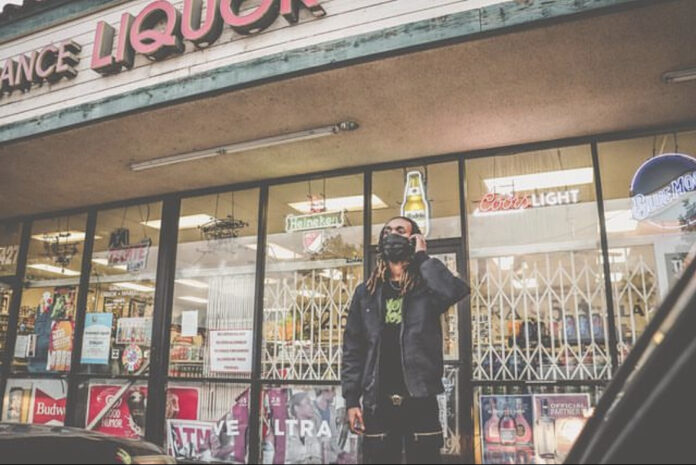 Jelani Kay is a hip-hop artist having a unique rap style, which he describes as being Melodic and Cautious Rap Style. In his early days, he got inspired by Lil Wayne, and would someday like to collaborate with him, Trippie Redd, and 2 Chains in his music career. As a sensational singer who takes the creation of music seriously, Jelani Kay says that the process of his music creation is something like a Big Bang for him.
The 26-year-old singer has seen many setbacks in his life, but as is with the most resilient of people, who never give up on their dreams, he has bounced back even stronger every time to show the world what he is truly made of. Currently, he is all out to record the songs that are in the making. With originals that can resonate with people, he is now focused on making more appearances and playing the game even bigger. Talking about the impact of the internet on the music industry, he shares that it has been a game-changer and Soulja Boy & Chief Keef showed us exactly that.
Jelani has a vast imagination, which lends to the creativity in his music, and if he was not a musician, he admits to having been on some space travel. The talented artist has shown the world what imagination and creativity can do when they both work to make art, in this case, the music being the art.
The passionate singer recently released his new song "Strange Feelings", which is now streaming on major music streaming platforms. Produced by Billboard Charting Producer and his long-time friend, JesseGotBangerz, the song is making waves in the music industry.
After his latest number, he continues with his streak of creating more music because, after taking a break of sorts, he is inspired to let it all out. Now, Jelani admits that he is going to be making more music and many more appearances to keep his fans in the loop of everything that he wants to share through his latest songs. The young music star is on his way to being greater through everything he does, as that is what he intends to do in the coming future.
To listen to his latest music and have other updates, you can follow the rising star Jelani Kay on
Instagram- https://instagram.com/jelanikay_?igshid=YmMyMTA2M2Y=