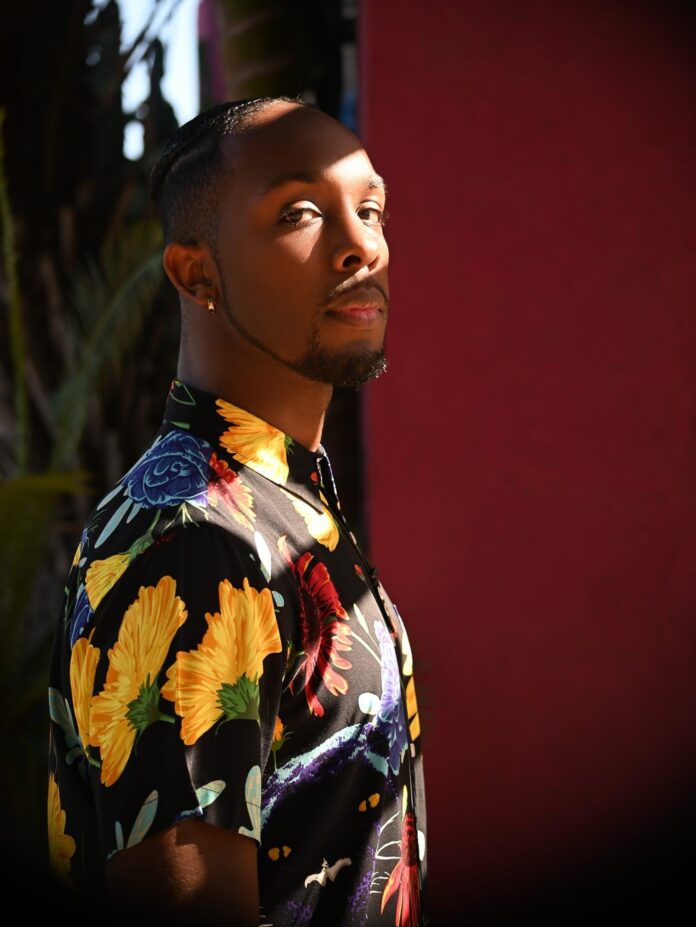 How did you get into making music? 
My childhood best friend, Sulu, asked me to join him in an 8th grade talent show. Despite having never rapped before, I obliged. Everyone loved his performance. Mine? … not so much. So I went home and wrote music for 2 weeks straight. Then I asked my friend, "Hey, when's our next performance?" He replied, "I'm not a rapper. I just wanted to be in the talent show." I was devastated, but a passion for this art form was birthed in me and I've been making music ever since.
What has been your biggest career highlight so far?
A woman inboxed me and said that she'd stumbled upon one of my songs online. At first, she listened because she really liked the vibe. But she said that after the 3rd listen, she began to hone in on the lyrics. She said that she was a backslider, and my song caused her to rededicate her life back to Jesus Christ. This, by far, has been my greatest achievement.
Who would you most like to collaborate with?
Kirk Franklin, E-40, Jennifer Hudson, John Legend and Ty Dolla $ign.
What is your songwriting process like? 
I would best describe my writing style as clustering or mind mapping. I take a thought, subject or scripture, jot down several thoughts or lyrics concerning the topic. And then I bring it altogether creating one cohesive story.
If you could perform any venue in the world, what would it be? 
Madison Square Garden
What are you working on musically right now?
I have several rap battles scheduled for the year 2023. I am set to release a collaborative R&B album with singer Preem, titled Until Forever. I'm also working on my 4th studio album titled As I Am.
What do you like to do in your free time (outside of music)? 
I enjoy visiting the beach and nice restaurants. I very seldomly watch TV, so the majority of my time is spent reading and researching new topics.
What is your favorite song (by any other artist) of all time and why?
"And The Beat Goes On" by The Whispers. There's something about that beat that just captivates me. It also has a very powerful message about moving on after heartbreak.
What do you think is the most important thing for a musician to remember?
Their lyrics, haha.
Where do you draw inspiration from for your lyrics? 
My lyrics are inspired by everyday conversations. After having an impactful encounter with a friend, loved one or a stranger, I ponder what will that conversation sound like if it were a musical piece.
What is the best thing about being a musician?
The ability to uplift and inspire people from all walks of life. Music is a universal love language that we all can share as we navigate this thing called life.
How can people connect with you if they want to learn more?
Instagram:https://www.instagram.com/justpierre_music/
TikTok:https://www.tiktok.com/@justpierre_music
Facebook:https://www.facebook.com/JustPierreMusic
Spotify:https://open.spotify.com/artist/153NVBXEIRJk7EXhvBPUHa
Apple Music:https://music.apple.com/us/artist/justpierre/1061332562
Tidal:https://tidal.com/browse/artist/7401832