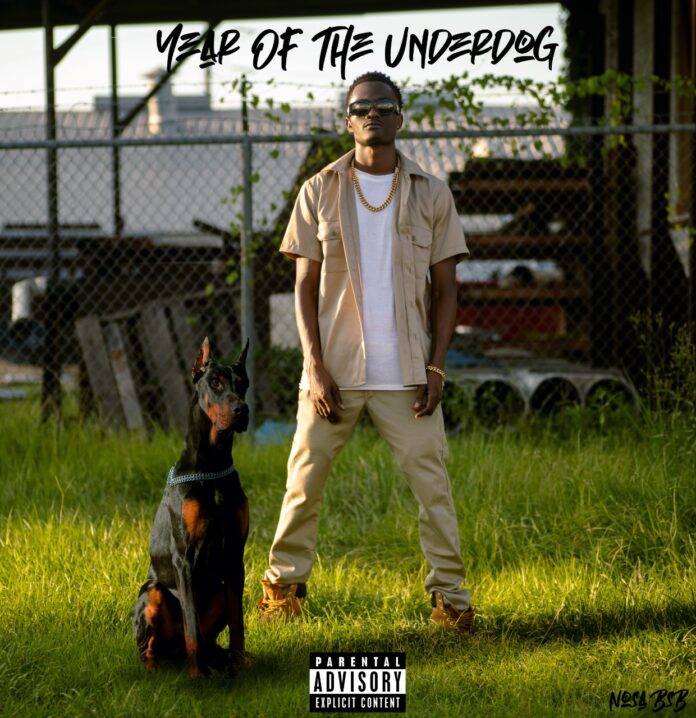 Nosa BSB has been making some noise with the release of his 5th mixtape titled "Year Of The Underdog", the 12-track project has been raking in numbers on streaming platforms following its release a few months ago. At this point, it is safe to say he is making a unique path for himself and has a chance to become the next new star in the Hip-Hop industry.
Although a new face to many he has been actively putting out projects since 2017 and I must say there has been tremendous growth with every release. This new project shows his determination and hunger for a spot in the game, with 4 new videos out already the standout track on the project is "Takeover".
Everything from the cadence to the beat selection brings great energy and an up-tempo vibe, Nosa brags about being on the map already regardless of not having a record deal yet.
Overall this project feels like an album rather than a mixtape, everything from the mixtape cover to the visuals shows a great deal of time and effort was put into the project. Executive produced by Atarii this is definitely a project to consider listening to, the replay value is absolutely amazing.
During my short time talking to Nosa he pointed out that the realization that the finished result will survive me upon hearing or seeing it is for me the most fulfilling part of being creative.
I adore that sensation because it allows me to spend my time productively and ensures that, no matter where I am or what happens to me, people will always be able to hear my voice and see my face through the work I create while I am still on this planet.
It's weird coming from me because I enjoy getting paid, but in my opinion, this is the finest prize an artist could ever receive. It's a priceless feeling much better than getting paid.
Stay in Touch: Find out more about him you can follow him on all social media @Nosabsb
Spotify link to his new album has been added below: