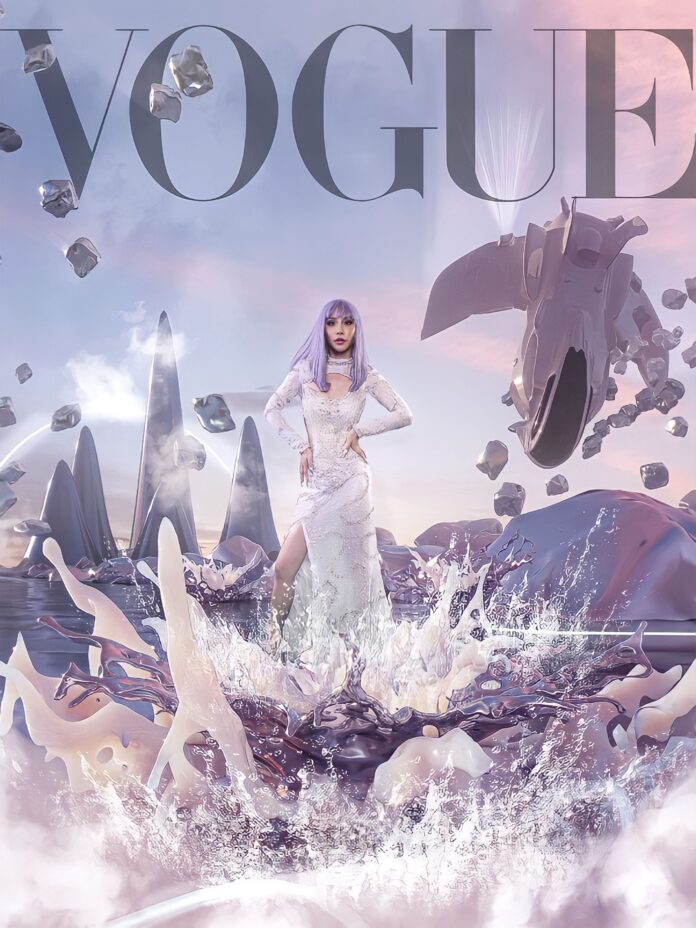 In an interview, Abigail Spenser Hu shares her plans for the future once she completes work on her debut single. She discusses her goals and aspirations with candor and honesty.
Abigail Spenser Hu's distinct personality is evident in her photo shoot for Vogue Magazine's Women in Music June/July 2022 Issue. The musician is seen wearing a custom, sheer dress in the spread. In an interview with the magazine, Spenser Hu discusses her future plans, her childhood, and her thoughts on success.
Spenser Hu opens up about a range of topics, including her plans for the future after releasing her debut single. She shares her desire to take a break and disconnect from the world for a while, noting that she has a deep love for trees and sometimes talks to them. Spenser Hu's free-spirited personality and unique creativity have made her a popular figure on the internet and a rising star in the music industry.
Abigail recalls experiencing low self-esteem during her school days when her unique style was met with negativity. She admits that before gaining a following on social media, she didn't feel pretty and never thought she could be an influencer or public figure. However, the support of her fans has given her confidence and helped her learn to love herself.
"With out my fans I would be nobody. " she quoted. The support of her fans had a significant impact on her life and well-being. As a artist and public figures, the encouragement and validation from her fans have become a source of confidence and motivation. It also helped to counter any negative self-perception or self-doubt that she might have. The appreciation and admiration of her fans brought her a sense of fulfillment and validation, helping to boost her self-esteem and overall sense of self-worth. For some, the support of her fans was even life-changing, helping to lift her out of difficult situations or helping her to pursue her passions with greater determination and confidence. "The reason why I am even releasing songs is to share my emotions with my fans, we are all human beings and we all go through life and have ups and downs"