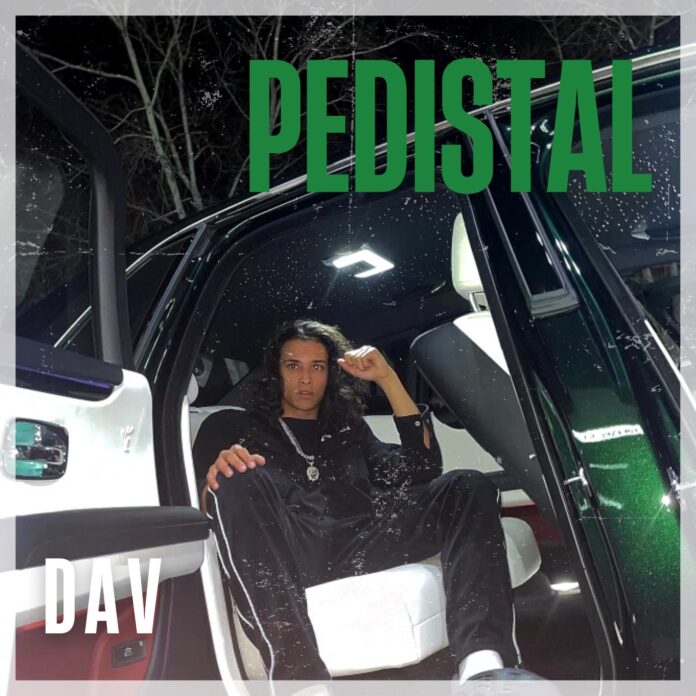 North Carolina, USA – DAV is making waves in the HipHop scene with his unique and soulful style of rapping and singing. With his latest hit single 'Pedistal', he has become one of the newest and hottest artists on the rise.
Born and raised in North Carolina, DAV started pursuing his passion for music at a very young age. Growing up, he was always surrounded by music, and it quickly became a part of his identity. He started honing his skills by writing and recording his own music, which helped him develop his own unique style.
DAV's music is a reflection of his own experiences and his unique perspective on life. He infuses his songs with a soulful feel, while also bringing a gritty street edge to the mix. His music stands out from other artists in the HipHop genre, with a style that is fresh, unique, and captivating.
With the release of his latest single 'Pedistal', DAV has taken the music world by storm. The song has dominated several charts both nationally and globally, and has established DAV as one of the newest and hottest artists on the rise. His style has caught the attention of fans and critics alike, with many praising his soulful voice and unique style.
DAV's music is a breath of fresh air in the HipHop scene, and his unique style and talent have earned him a spot as one of the hottest new artists on the rise. With his music receiving great feedback and support, he is poised for even greater success in the coming years.
To listen to DAV's latest single 'Pedistal', check out the link below: