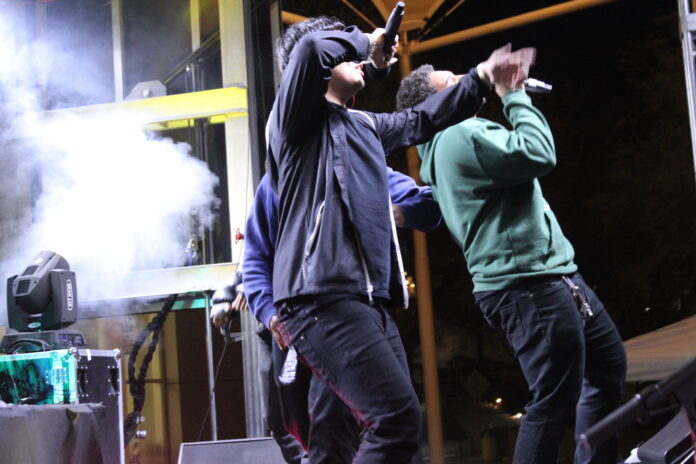 Lil Tapz Returns Making The talented young rapper has been making a name for himself in the music industry with his unique sound and lyrics that resonate with his fans. Lil Tapz has been receiving a lot of attention for his performances, which are full of energy and excitement, leaving the crowd hyped up and wanting more.
At just 17 years old, Lil Tapz has already achieved a lot, with several successful shows under his belt, and his fan base continuing to grow rapidly. His success has not gone unnoticed, with several music industry insiders tipping him for great things in the future.
His manager revealed that Lil Tapz is currently working on his upcoming albums and has been busy in the studio putting the finishing touches on his latest tracks. The albums are expected to showcase Lil Tapz's versatility as an artist and further solidify his place in the music industry.
The RebFest performance at UNLV was one of Lil Tapz's biggest shows to date, and he rose to the occasion, delivering a memorable performance that left the audience wanting more. Fans took to social media to share their excitement about the performance, with many praising Lil Tapz for his talent and showmanship.
Lil Tapz's rapid rise to success is a testament to his hard work and dedication to his craft. With his upcoming albums and more shows on the horizon, there's no doubt that Lil Tapz will continue to make waves in the music industry and captivate audiences with his music for years to come.