According to a video game industry expert connected to Rockstar Games, Eminem almost starred in a Grand Theft Auto movie.
During an appearance on UK rapper Bugzy Malone's Grandest Game podcast, which is devoted to the best-selling franchise, Kirk Ewing, a friend of GTA creators Sam and Dan Houser, provided details about the abandoned project.
Following the release of Grand Theft Auto III in 2001, when Eminem was one of the hottest new rappers in the game thanks to his smash 2000 album The Marshall Mathers LP, Ewing stated that a Hollywood representative pitched him the concept.
He said that Tony Scott, the director of Top Gun, had made the Houser brothers an offer of $5 million for the rights to a film starring the Detroit rap legend. Sam Houser declined the offer even though the team had been considering a cinematic tie-in with the game.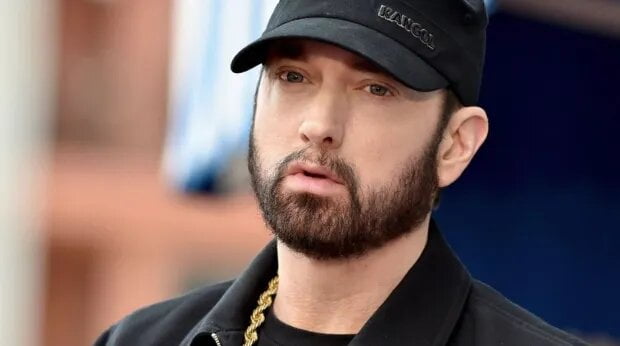 "[The agent] informed Kirk, "Kirk, we have Eminem on board, and it's a Tony Scott movie. A $5 million nose dive. Do you have any interest?" Ewing remembered. "And I called Sam and said, "Listen to this. They want Tony Scott to helm the Grand Theft Auto movie, and Eminem to star.
He added, "And he said: 'Not interested… They came to understand that their media franchise was larger than any currently-playing film.
Rappers other than Eminem have also been approached about entering the Grand Theft Auto universe. The Contract, a Grand Theft Auto: Online update, included Dr. Dre as well as new music that was contributed to the project.
Players were tasked with recovering Dr. Dre's stolen phone, which contained unreleased music, with assistance from GTA V protagonist Franklin Clinton in the immersive mission, which also starred Anderson.Paak, DJ Pooh, and Jimmy Iovine.
Along with collaborations with Snoop Dogg, Rick Ross, Busta Rhymes, Anderson.Paak, Ty Dolla $ign, and the late Nipsey Hussle, the well-known partnership opened a number of unique songs from Dr. Dre's vaults. Moreover, Eminem contributed to the song "Gospel."
Rap-focused in-game radio stations like Radio Los Santos (GTA: San Andreas), The Beat 102.7 (GTA IV), and West Coast Classics have made hip-hop a staple on Grand Theft Auto airwaves long before Dr. Dre entered the picture.
The Game, Ice-T, and Danny Brown are a few of the well-known actors who have voiced characters in the wildly successful long-running series, in addition to Tyler, The Creator, Pusha T, Freddie Gibbs, and others who have contributed original music to GTA V.
The Grand Theft Auto movie didn't work out, but Eminem went on to make his big-screen debut in the semi-biographical combat rap movie 8 Mile, which came out in 2002. An expanded version of the soundtrack for it was recently made available on streaming services by the head of Shady Records to commemorate the film's 20th anniversary.