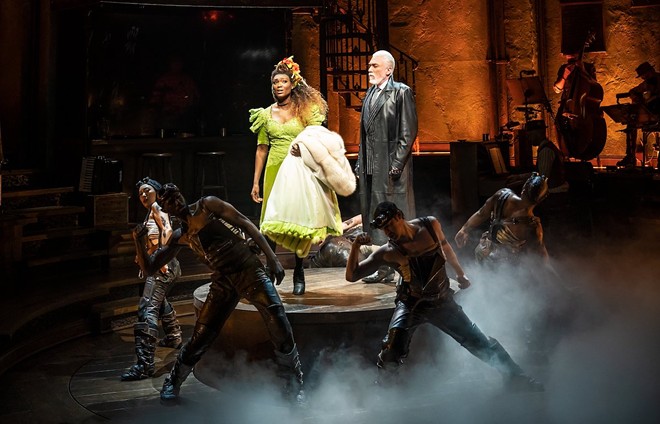 It's at Straz Center from Nov. 29-Dec. 4.
The multi-award-winning musical Hadestown, which gives traditional Greek mythology a contemporary twist, will be in Tampa the following week.
From November 29 to December 4, "Hadestown" will be performed at Tampa's Straz Center for the Performing Arts. Tickets for this event start at $70.50.
The two Greek stories of the young dreamers Orpheus and Eurydice as well as King Hades and his wife Persephone are intertwined in Hadestown.
According to the Hadestown website, the performance "invites you to imagine how the world may be," taking the audience on an exciting journey to the underworld and back.
Eight 2019 Tony Awards, including Best Musical, were given to the show. It also won the 2020 Grammy Award for Best Musical Theater Album. Known singer-songwriter Anas Mitchell and visionary director Rachel Chavkin's critically acclaimed production is dubbed "a love story for today…and always."
praises as "Sumptuous. Gorgeous. The best of the best "The New York Times describes Hadestown as a disturbing yet upbeat theatrical experience that catches you and won't let go.
We wondered if Mitchell could possibly make it upstate for at least one of the performances since Bonny Light Horseman, Mitchell's band, is also in Florida for a performance at Key West's Coast Is Clear event. If we hear back, we'll let you know.