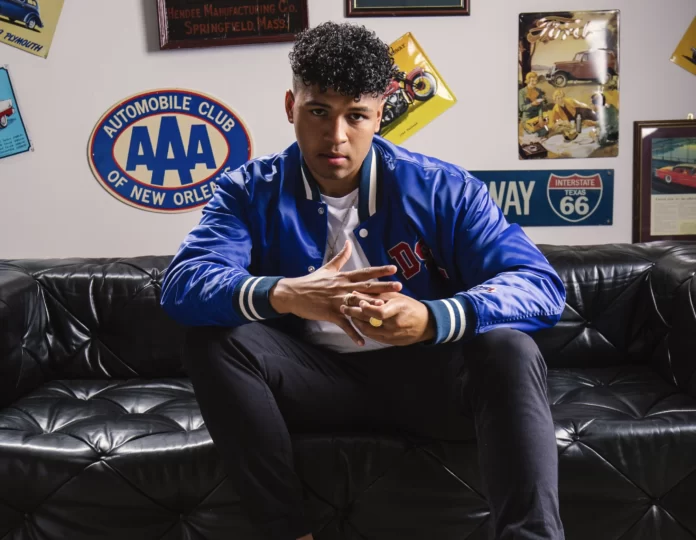 Singer-songwriter Jordan Smithy is generating excitement among music enthusiasts with the release of his latest single, "So Broke." This energetic track is filled with infectious energy, catchy hooks, and an irresistible groove that will have listeners moving to the beat.
"So Broke" tells a relatable story of financial struggles while embodying a spirit of resilience and hope. Jordan Smithy's dynamic vocals effortlessly navigate the vibrant production, creating a sonic experience that is both uplifting and captivating. The song's catchy melodies and memorable chorus will undoubtedly leave a lasting impression on fans and new listeners alike.
Collaborating with accomplished writer and producer Laurence Hobbs has allowed Jordan Smithy to explore new creative territories. With Laurence Hobbs's impressive portfolio of work, including collaborations with Sam Smith, Pixie Lott, Shayne Ward, Andy Abrahams, Scarlett Lee, and Laura White, the synergy between the two artists shines through in "So Broke." The result is a track that showcases Jordan Smithy's growth as a singer-songwriter and his ability to craft infectious pop gems.
Listeners can pre-save "So Broke" and be the first to hear it on Spotify, Apple Music, and other major streaming platforms by clicking here.
For media inquiries, please contact Tyrone.Novamanagement@gmail.com.
Follow Jordan Smithy on social media for updates, behind-the-scenes content, and more:
Instagram: @jordananthonysmithy
Twitter: @jordanasmithy
Facebook: @jordananthonysmithy
Website: www.jordansmithy.com