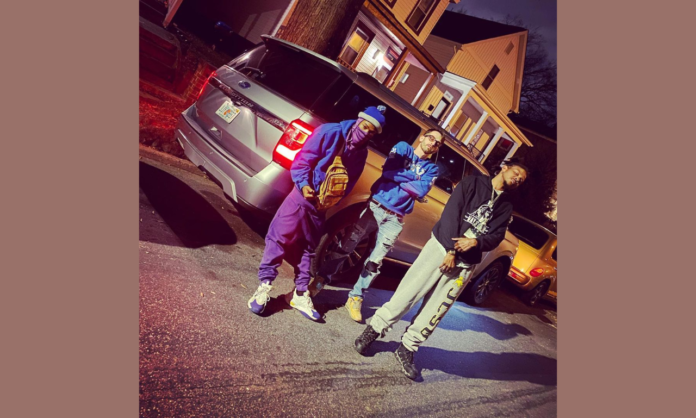 The music industry is buzzing with excitement as the highly anticipated #BentleyGang Tour 2023, presented by Bentley Records and BentleyRecords.io, continues to sweep across the nation. This extraordinary tour has captivated audiences with its exceptional lineup of artists and unforgettable performances. From the Virginia leg to the West Coast extravaganza, fans have been treated to an experience like no other. With the East Coast leg on the horizon, the anticipation reaches new heights.
Virginia Leg: Showcasing Unparalleled Talent
The #BentleyGang Tour kicked off with a bang in the vibrant state of Virginia. Bentley Records' talented artists took the stage by storm, delivering extraordinary performances that left audiences in awe. From the dynamic energy of AP aka Pasquale Panico to the lyrical prowess of 7 Letter G and the captivating presence of Ka$hmere The Jedi, each artist brought a unique flavor to the stage. The undeniable star of the show, Vonn Wave, left an indelible mark with his electrifying performance, further solidifying his status as a rising star in the music industry.
West Coast Extravaganza: A Musical Phenomenon
The #BentleyGang Tour continued its journey to the West Coast, captivating audiences in Los Angeles, California, and Phoenix, Arizona. This leg of the tour showcased the immense talent of Bentley Records' artists, leaving concert-goers craving more. Just Jerick, with his infectious energy, set the stage on fire, while Feylon Grey mesmerized the crowd with his introspective lyrics. Buzz T brought a unique blend of style and substance, and Madd Max delivered a performance that resonated deeply with the audience.
However, it was the headliners, Trizz and Tendo, who truly stole the show. Their commanding stage presence, combined with their impeccable musical skills, left the crowd in awe. The performances were nothing short of phenomenal, with every show selling out and leaving a lasting impression on fans.
Anticipating the East Coast Leg: Unforgettable Moments Await
As the #BentleyGang Tour 2023 continues its triumphant journey, fans eagerly anticipate the upcoming East Coast leg. Set to kick off this September, this leg promises to bring even more excitement and unforgettable moments. Bentley Records' commitment to showcasing top-tier talent and producing high-quality shows has generated immense anticipation among music enthusiasts.
Be sure to stay tuned for further updates on the upcoming leg of the tour. The #BentleyGang Tour 2023 is not just a series of events; it is a celebration of music, talent, and the powerful connection between artists and their fans. Prepare to immerse yourself in the unparalleled power of music as Bentley Records continues to deliver remarkable showcases of artistry.
Follow Bentley Records on Instagram: @bentleyrecords
Experience the tour's behind-the-scenes VLOG: https://www.youtube.com/watch?v=0mVWRP_L7mw
Indulge in the #BentleyGang Cribs: https://www.youtube.com/watch?v=Q9qFajpQ1rU
Join the BentleyRecords.io Artist Development Platform: https://bentleyrecords.io/