This year, Adidas had to cut its revenue and profit projections for the fourth time after breaking a highly lucrative deal with rapper and designer Kanye West.
Despite anticipating the financial impact of Adidas decision to deal with rapper Kanye West, the announcement came as a shock to investors.
Adidas said the downgrade of guidance this year was related to its decision to part ways with rapper and designer Kanye West, as well as costs associated with its withdrawal from Russia following its incursion into Ukraine, as well as ongoing difficulties in Chinese markets.
Adidas on Wednesday also announced that Adidas had cut its profit projections for the year to account for losses resulting from severing ties with Kanye West. However, Ohlmeyer said that the profitability for the business had been overstated.
Adidas said Wednesday that it had reduced its full-year operating margin forecast to 2.5%, a reduction from the 4% that it had targeted prior to breaking with Yeezy.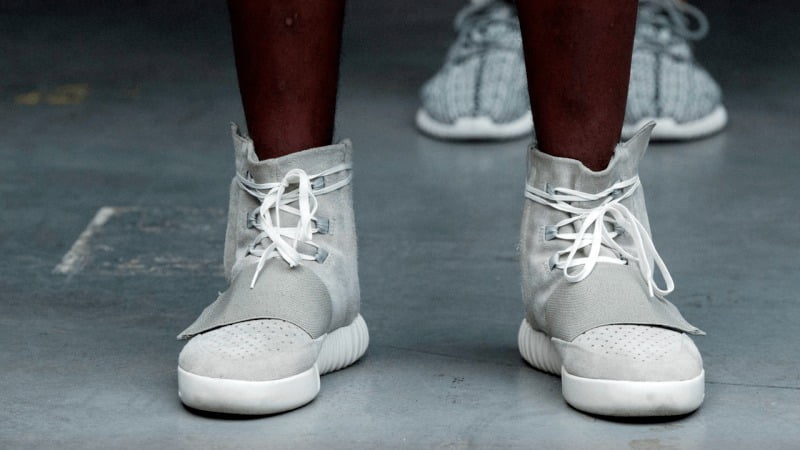 Jonathan Leibson/Getty Images FOR ADIDAS, FILE Adidas on Wednesday cut Adidas full-year profit forecast, saying its rift with Yeezy is expected to hit its profit during the crucial holiday shopping season.
Investors and shoe enthusiasts were expected to watch Adidas earnings report closely, where the company is expected to reveal more details on the impact of the end of its Yeezy partnership.
Adidas severed ties with Yeezy over a series of obnoxious statements and actions undertaken by Kanye West last month and estimated in its filing last month the move will cost Adidas as much as $246 million in profits for the entire year.
Adidas, the German-based company, faced increasing pressure over the breaking-up of its relationship with Yeezy and Kanye West last month, following the rappers anti-Semitic comments on Twitter, podcasts, and interviews.
Adidas faced immense pressure to break its relationship with the rapper after the latter claimed on a now-deleted Drink Champs Podcast that he could make antisemitic comments and he would still get Adidas backing.
On 25 October, Adidas severed ties with rapper and designer Kanye West after he made a number of antisemitic remarks and adopted a tagline associated with white supremacists, a move that the company said will cost it EUR250m ($246m) this year.