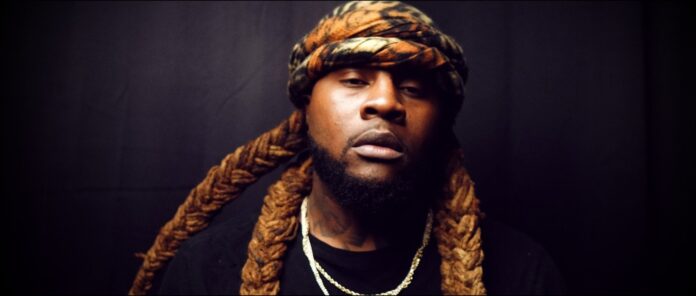 LVCHXLD, the stage name for American singer-songwriter and producer Willie Neal, has recently released a 5-song EP titled "FYP," which stands for "For Your Pleasure." The EP is available on all major music platforms and showcases LVCHXLD's unique style and sound.
Willie Neal is a 29-year-old artist who describes his music as daring. He has an extraordinary talent for putting images into words, and his intense lyrics and smooth melodies reveal a bona fide artist with the power to elicit a thoughtful response. R&B is the genre with which Neal feels most comfortable, but he would like to know more about dance music production such as dancehall and reggaeton.
In an interview conducted by Gilberto Ewale Masa on Free Press Info, Willie Neal said, "I had already put in so much time and effort to be able to make my own music that I felt now was the time to show the world what I was capable of." This led to his first official release under the name LVCHXLD last year, a song called "lovechild." Every song Neal creates has a different message, but overall, he wants people to feel love.
Neal has collaborated with various artists, and most of them are production credits for Chicago artists like Z-Money, Bandman Kevo, and Lil Chris. However, he would love to work with artists like Summer Walker, SZA, The Weeknd, and Drake.
The exposure experience has been great for Neal. He has received a lot of love from people everywhere, but the most challenging part has been developing a system and team to constantly launch, market, and promote his music. Despite the challenges, momentum is building.
When it comes to creating music, Neal spends a day or two playing beats, then spends the rest of the week writing down ideas for those beats until he can play a few songs. He mixes and prepares the songs he likes to release and returns to the ones he doesn't finish when he has writer's block to help him get started.
In terms of the future of music, Neal believes that the format will become shorter, and artists will have to start making one-minute songs to stay within the social media format. He has been promoting his EP through social media marketing and ads to insert himself into different algorithms.
Neal's advice to aspiring musicians is to not wait. He encourages them not to get so caught up in their own head that they never make a move. He believes that failing fast and getting it out of the way is essential to moving forward.
Overall, LVCHXLD's "FYP" EP is an excellent showcase of Willie Neal's talent and unique style. His music is bold yet thoughtful, and he has a genuine desire to make people feel loved through his music. With momentum building and his exposure growing, it will be exciting to see what LVCHXLD will release next.
Socials:
https://www.instagram.com/lvchxld/
https://www.facebook.com/LVCHXLD/
https://www.youtube.com/lvchxld