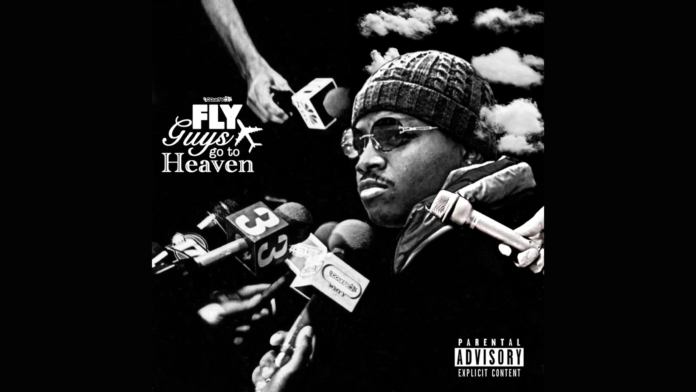 GQueTv, the Ohio-bred rapper, is making waves in the music industry with his latest release, 'Fly Guys go to Heaven'. The 9-track album, which runs for a total of 24 minutes, is the artist's fifth release since the start of the year. GQueTv has been working tirelessly to establish himself as one of the hardest working MCs in the industry, and his focus on consistency is evident in this latest release.
The album begins with a cinematic news-reporter skit, with the Rocket Mortgage Arena in Cleveland, Ohio, as the backdrop. The skit sets the tone for the album, leading into the laid-back tempo track, 'Everything Upscale'. From soulful tracks like 'Hey Big Head' and 'i miss you' to hit-savvy sample records like 'Airplane Mode' and 'All Booties Matter', GQueTv experiments with new flows and delivers a noticeably more 'in-my-element' mentality throughout the entire project.
One standout track is 'Generational Wealth', where the artist delves into his Boss bag and showcases his lyrical prowess. GQueTv is paving the way for himself as an up-and-coming artist, and 'Fly Guys go to Heaven' marks the start of his domination in 2023. With his consistent work ethic and determination to become one of the best in the game, GQueTv is an artist to watch in the coming months.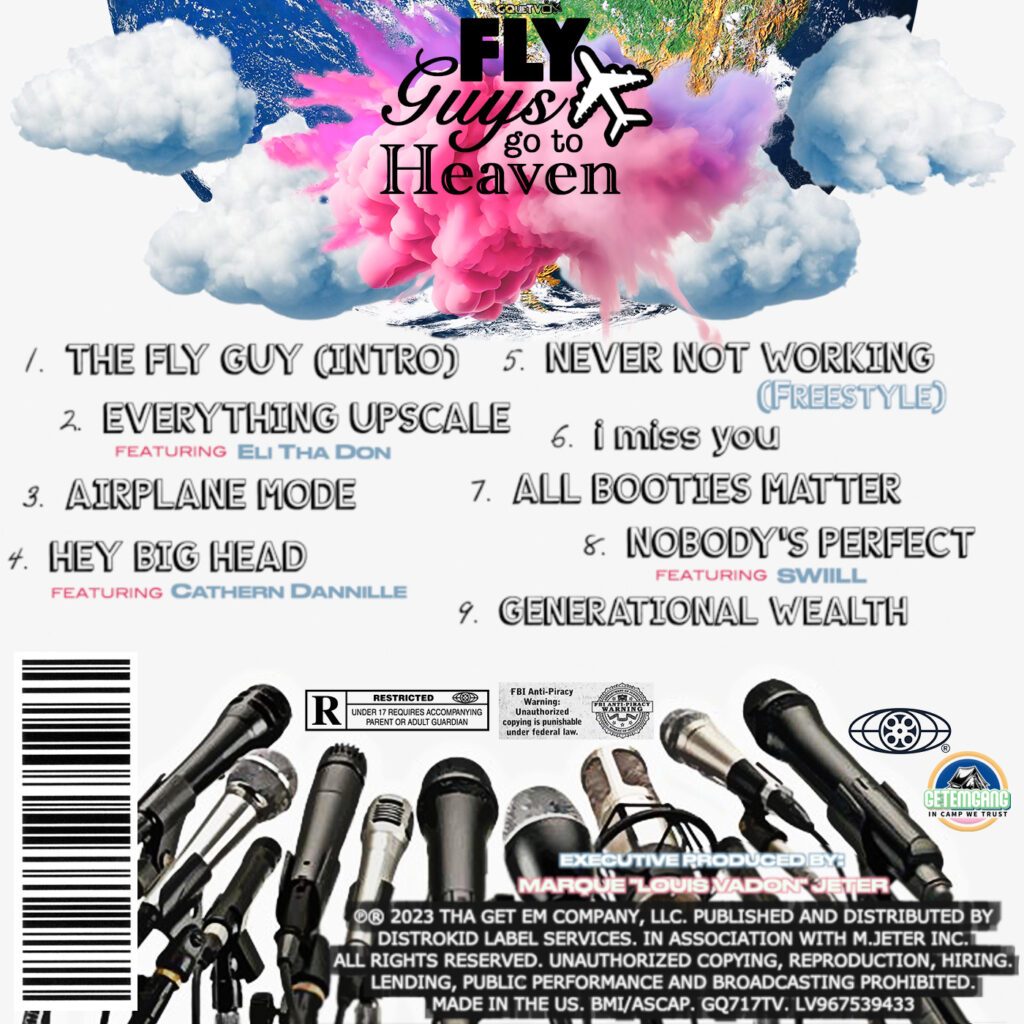 https://music.apple.com/us/album/fly-guys-go-to-heaven/1685236883