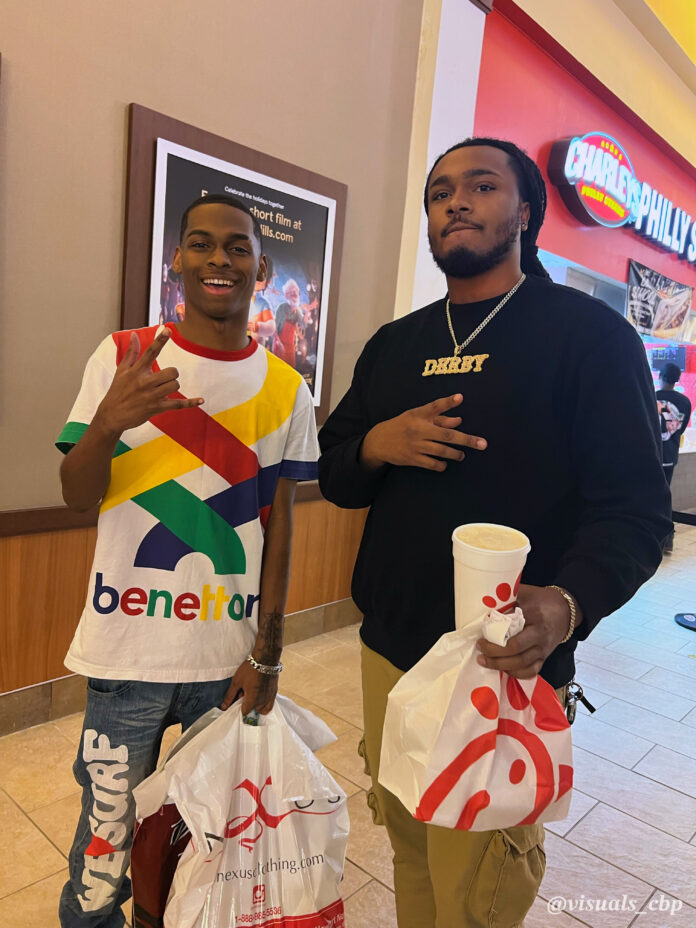 This'll be the second time in less than a month that we would cover Portsmouth, Virginia's promising and upcoming artist, IamDerby. Last time we covered IamDerby's most recent music video "Take Me Away" and how its quickly making its way into the publics interest. This time IamDerby was seen side by side with Chesapeake, Virginia's buzzing/ nationally known, 18 year old artist, yvngxchris.
A couple of photos surfaced on social media of the two in what looks like it was taken inside of a shopping center. Recent rumors arise of the possibility of a collaboration between the two via an article on the front page of popular blog site Hip Hop Weekly. The article stated that IamDerby also engineer and produce beats for himself as well as a lot of other artists in his area.
Would you be down for a IamDerby and yvngxchris song? Would you want to hear yvngxchris on an IamDerby beat? Let us know below in the comment section!
Follow IamDerby and all of his content here: solo.to/iamderby
Photo Credit: @visuals_cbp via Instagram