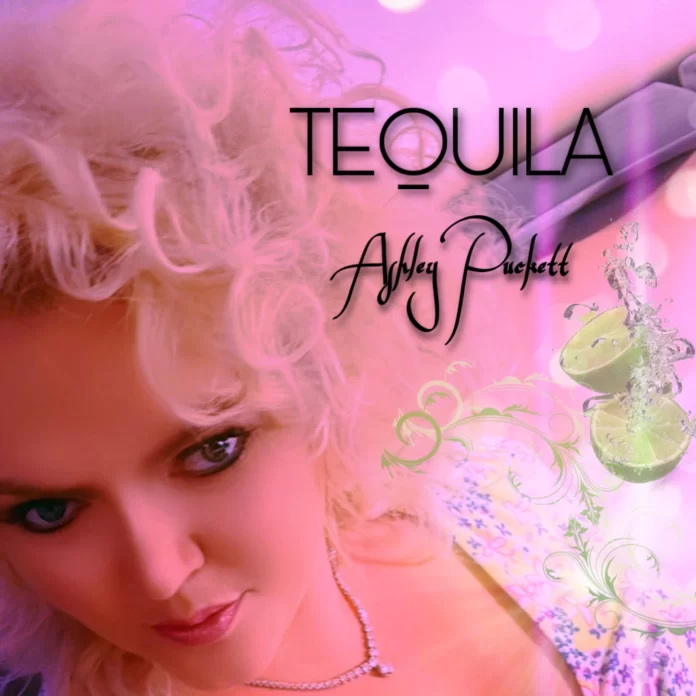 Emerging from Pittsburgh, a city known for its diverse musical heritage, Ashley Puckett is an artist who is daring to carve her own niche in the competitive realm of country music. Her latest single, "Tequila," is a delightfully sassy number that showcases her genuine country charm and superb musical talent. With this ride through her intoxicating track, we hope to shed light on Puckett's prowess, providing an engaging review that reflects her unique voice.
Born and raised in Pittsburgh, Ashley Puckett's deep-set passion for music was evident from her early years. Her musical journey took a major turn with the release of her debut album, "Never Say Never," which served as a clear statement of her immense talent. The album demonstrated her ability to blend the relatable storytelling of country music with her soulful, emotive voice, creating a sound that is authentically her own.
Puckett's journey did not stop there, however. Her latest single, "Tequila," is a testament to her evolving style. Not only does it showcase her growth as an artist, but also sets the stage for what fans can expect from her upcoming releases. It's a punchy sample of her gift for crafting memorable country melodies and lyrics that resonate with listeners.
"Tequila" captures a narrative revolving around a woman resorting to the titular drink, seeking solace from her lover's shenanigans. It's a tale that many can identify with, told through a country beat that's as spirited as the drink itself. The lyrics of "Tequila" display Puckett's talent for storytelling. Every verse weaves a story that is witty yet poignant, culminating in a chorus that is undeniably catchy. Puckett's songwriting skills shine through the entire song, taking listeners on a journey seasoned with passion, humor, and a dash of rebellion.
"Tequila" has made its impact on the country music scene, standing out for its genuine country charm and memorable melody. Puckett's voice carries the essence of the genre, adding her own unique spin that's both refreshing and enjoyable.
Given the success of "Tequila," it is clear that Ashley Puckett's journey in the music industry is just starting. Her innate talent for storytelling, combined with her beautiful voice, suggests a bright future ahead in the country music scene.
Ashley Puckett is a musical powerhouse whose talent shines brightly in "Tequila". Her songwriting skills, combined with her memorable voice, make her an artist who is well worth watching. She is a force to be reckoned with in the country music scene, and her future looks promising.
As we wrap up this review, we encourage music lovers to kick back, sip on some "Tequila," and enjoy the ride that Ashley Puckett offers through her music. Here's to many more amazing tracks from this incredibly talented singer-songwriter from Pittsburgh. Let's raise our glasses to the future of Ashley Puckett in the country music industry – cheers to "Tequila" and its sassy, empowering voice!