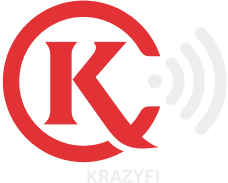 Krazyfi Music is a distribution company that goes beyond just getting music on streaming platforms. Founded in 2019, Krazyfi has quickly become one of the top productive industries, distributing songs to major platforms such as Spotify, Apple Music, YouTube, Tiktok, and Iheart Radio, among others.
But Krazyfi is not just a distribution company. It is also an Independent Music streaming platform that empowers independent artists by providing access to interesting gigs, hosting monthly competitions for artists of different genres, and offering a free streaming service where listeners can discover new music from independent and established artists.
For artists who want to take their music career to the next level, Krazyfi offers premium plans starting at just $4.99 per month. With a premium plan, artists can access Krazyfi's own online radio station, earn from radio streams if their song is ever played on the station, and receive PR and marketing support for their singles or albums.
Krazyfi's social features make music distribution as easy as it comes. Fans can follow and interact with their favorite artists, stay up-to-date with their news and music, and listen to albums and playlists with unlimited skips.
Krazyfi Music is more than just a distribution company. It's a community that supports independent artists and helps them succeed. With Krazyfi, independent artists can finally have a platform to showcase their music and be heard. Join Krazyfi Music today by downloading their APP and take the first step towards your music career!