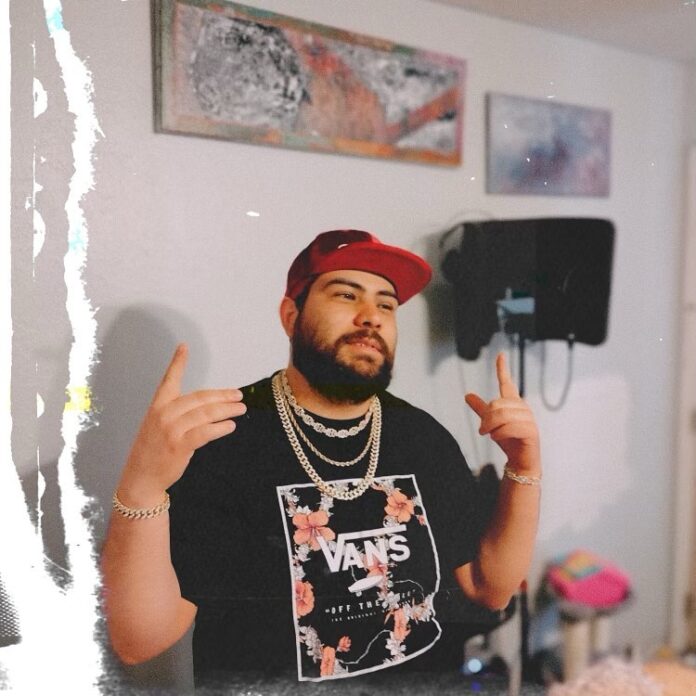 George Garcia III, popularly known as Hogy De Oso, was born and raised in Pueblo, Colorado. He discovered his love for music at a young age, and his journey to conquer the music industry has been filled with both triumphs and setbacks.
Despite the challenges he has faced, Hogy remains undeterred in his quest to make it to the top. From his early days of always being in the streets with his big brother to the studio, he has been through plenty of trials and tribulations. However, he has persevered, and he's now building his team, !LL~L€GiT, as he prepares to take the music industry by storm.
Hogy's music stands out with its unique hip hop style, which he describes as "hella different." He draws inspiration from legends such as "The Rza" from Wu-Tang Clan, whose beats changed the scene and formed a legendary group. Hogy sees himself and his team, !LL~L€GiT, at the top of the game soon, but he never forgets to pay homage to those who paved the way for him.
Hogy's latest album, "For Now Until The Time Stops," showcases his talent and tenacity. His music is a reflection of his passion for hip hop, and he's determined to make his imprint in the industry. However, he acknowledges the challenges that come with pursuing a career in music, and he's not afraid to speak out about the struggles he's faced along the way.
Despite the highs and lows, Hogy De Oso remains focused on his craft. His next EP, "Bongs, Blunts, an Paperzz," promises to be another hit with his fans. His unique style and dedication to his art are sure to make him a force to be reckoned with in the music industry.
Follow Hogy De Oso's journey to the top, and check out his latest album, "For Now Until The Time Stops." Join him on his quest to conquer the music industry, and witness the tenacity of a rising hip hop artist from Pueblo, Colorado.