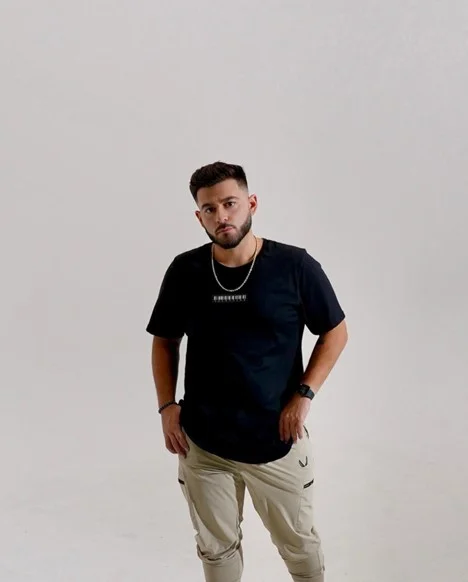 In the realm where melodies intertwine with narratives, Nadiem Musleh, widely known as Nadiem, emerges as a testament to the power of cultural influences and artistic innovation. Hailing from Cleveland, Ohio, Nadiem's journey serves as a masterclass in bridging genres and cultivating a harmonious fusion of identity and entrepreneurial spirit within the music industry.
The cultural landscape of Cleveland has played a pivotal role in shaping Nadiem's artistic DNA. The echoes of legends like Bone Thugs and Kid Cudi, who emerged from these very streets, served as inspiration for Nadiem's aspirations. His ability to transform passion into vocation ignited a creative spark within him, setting the stage for his distinctive path in the world of music.
However, Nadiem's narrative goes beyond rhythms and melodies. Born to a European Catholic mother and a Palestinian Muslim father, his upbringing bestowed upon him a unique perspective. His studies in Psychology at Ohio State University provided him with a nuanced understanding of human behavior, knowledge seamlessly integrated into his music. The tapestry of his identity, reflected in his blend of genres and perspectives, stands as a testament to his authenticity as an artist.
The music industry can be relentless, and Nadiem's rise has been no exception. Balancing his roles as a musician and an entrepreneur led him to navigate the intricate intersection of art and commerce. This duality of roles defined a narrative of resilience, as Nadiem skillfully maneuvered through challenges without losing sight of his artistic compass.
Nadiem's musical odyssey reached an exciting climax with his headlining tour in 2019. Cities across the United States, from Cleveland to Dallas, resonated with his eclectic sound and magnetic stage presence. The tour was not merely a showcase of his musical talent; it was a testament to his ability to deeply connect with the audience, transcending geographical borders.
Beyond his on-stage prowess, Nadiem ventured into the realm of fashion by introducing "Exception: Defeat The Label." This global clothing brand serves as an embodiment of his commitment to authenticity and individuality. Its resonance extends beyond fashion, acting as a call for individuals to embrace their uniqueness.
Collaborations often represent an artist's significance in the digital age. Nadiem's successful collaboration with YK Osiris on the tune "Wristwatch" enhanced his status in the music industry. The song's viral success on sites such as TikTok demonstrated his ability to connect with modern audiences.
The story of Nadiem Musleh embodies the interplay of innovation and identity. It's a tale of an artist harmonizing the threads of heritage into a symphony that resonates through genres and cultures. His story is a testament to the unifying power of music, the resonance of authenticity, and the ability to build bridges where others see limits. As Nadiem's story continues to unfold, it continues to inspire a new generation of artists to embrace their unique narratives and celebrate the fusion of influences.