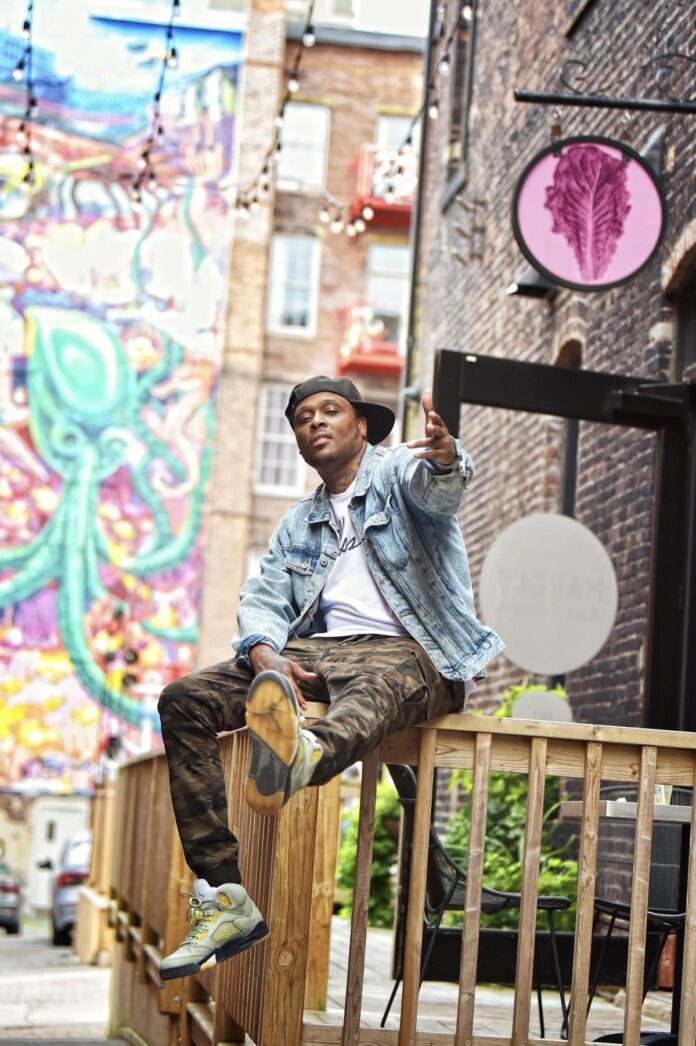 Michael J Foxx is a rising star in the hip-hop music industry, hailing from Yonkers, New York. He has quickly gained a reputation for his distinctive style and hard-hitting lyrics, which resonate with fans across the globe.
Growing up in Yonkers, Michael J Foxx was surrounded by music from an early age. His parents were both avid music lovers, and he would often listen to their record collection for hours on end. As he grew older, he became increasingly passionate about hip-hop music and began to experiment with writing his own lyrics.
It wasn't until he was in his early 20s that Michael J Foxx began to take his music career seriously. He began performing at local shows and events, honing his skills and building a following. As his fan base grew, he decided to pursue music full-time and started working on his debut album.
In 2019, Michael J Foxx released his first single, "No Love," which quickly gained popularity on streaming platforms. The song showcased his unique sound and lyrical prowess, and fans couldn't get enough. He followed up with a string of successful singles, including "Pressure" and "Up," which further solidified his place in the industry.
Michael J Foxx's success can be attributed in part to his collaboration with Hamilton, Ontario producer Millz Grillz. The two first worked together on Michael's debut album, and their creative chemistry was undeniable. They continued to work together on several subsequent projects, including the collaboration mixtape "Durags & Gold Grillz" in 2020.
"Durags & Gold Grillz" was a huge success, with fans raving about the seamless blend of Michael's lyrics and Millz Grillz's beats. The mixtape featured some of Michael's most popular tracks to date, including "Better Days" and "Gangsta Love."
Now, Michael J Foxx and Millz Grillz are back with a new track called "Drive." The song showcases Michael's unique sound and powerful lyrics, set against Millz Grillz's signature beats. Fans have been eagerly anticipating the release of "Drive," and the response has been overwhelmingly positive.
Despite his rising success, Michael J Foxx remains humble and focused on his craft. He is constantly pushing himself to improve and evolve as an artist, and is always on the lookout for new collaborations and creative opportunities.
In addition to his music career, Michael J Foxx is also a passionate philanthropist. He frequently participates in charity events and donates a portion of his earnings to various causes. He believes in using his platform for good and making a positive impact on the world.
Looking ahead, Michael J Foxx has big plans for the future. He is currently working on his debut album, which he hopes to release in the near future. He is also planning a tour to promote his music and connect with fans across the country.
Fans of Michael J Foxx can keep up with his latest releases and news by following him on social media. He is active on Instagram, Twitter, and Facebook, where he frequently posts updates and interacts with fans.
Overall, Michael J Foxx is a rising star in the hip-hop music industry. With his unique sound, powerful lyrics, and drive to succeed, he is poised for even greater success in the years to come. Fans can't wait to see what he has in store next.
Links:
Spotify – https://open.spotify.com/track/3MnIlShFTFjqMNMdjCfuHJ
Apple Music – https://music.apple.com/us/album/drive-single/1557849437