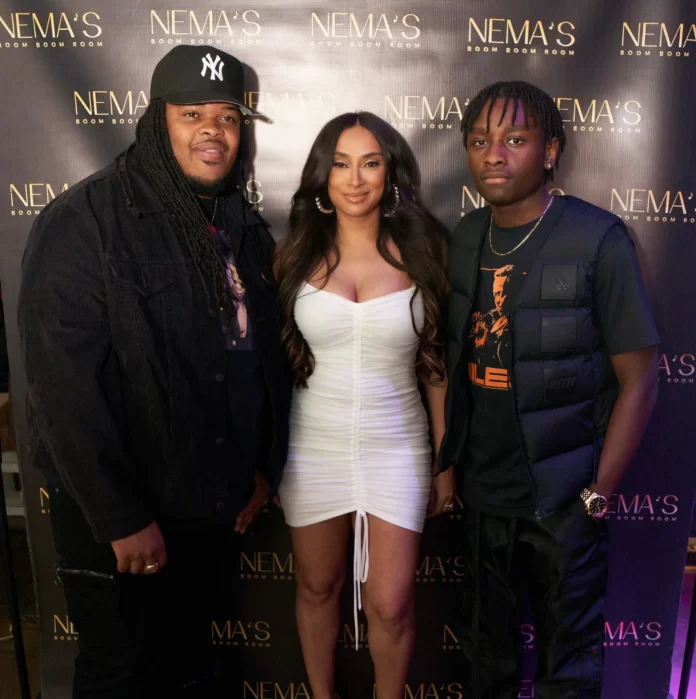 On June 7th, the renowned S.O.B.'s in New York City hosted an extraordinary evening of music and entertainment at Nema's Boom Boom Room (NBBR). Showcasing a diverse lineup of emerging artists, the event reached its crescendo with an awe-inspiring performance by the talented Miles Caton, marking his inaugural headline show.
Miles Caton: A Captivating Voice
Taking center stage with a commanding presence, Miles Caton mesmerized the audience with his phenomenal vocal range, effortlessly transitioning from velvety smooth melodies to raw and dynamic expressions. Backed by a full band, Caton's soulful rendition of his latest single, "This Ain't It," cast a spell on the room, enveloping everyone in a euphoric musical experience.
Aiya Kareem: An Intimate Acoustic Prelude
Setting the perfect ambiance for the night, Aiya Kareem kicked off the evening with an intimate acoustic set. Her beautiful voice, accompanied by the soulful strumming of her guitarist, created a captivating atmosphere, captivating the audience and setting the stage for the upcoming performances.
Sunnie Allen: Groove-filled Energy
Following Kareem's acoustic performance, Sunnie Allen took the stage, infusing the room with her unique blend of groovy music. Allen's energetic and captivating performance demonstrated the power of groove music to connect and energize the crowd, leaving a lasting impression.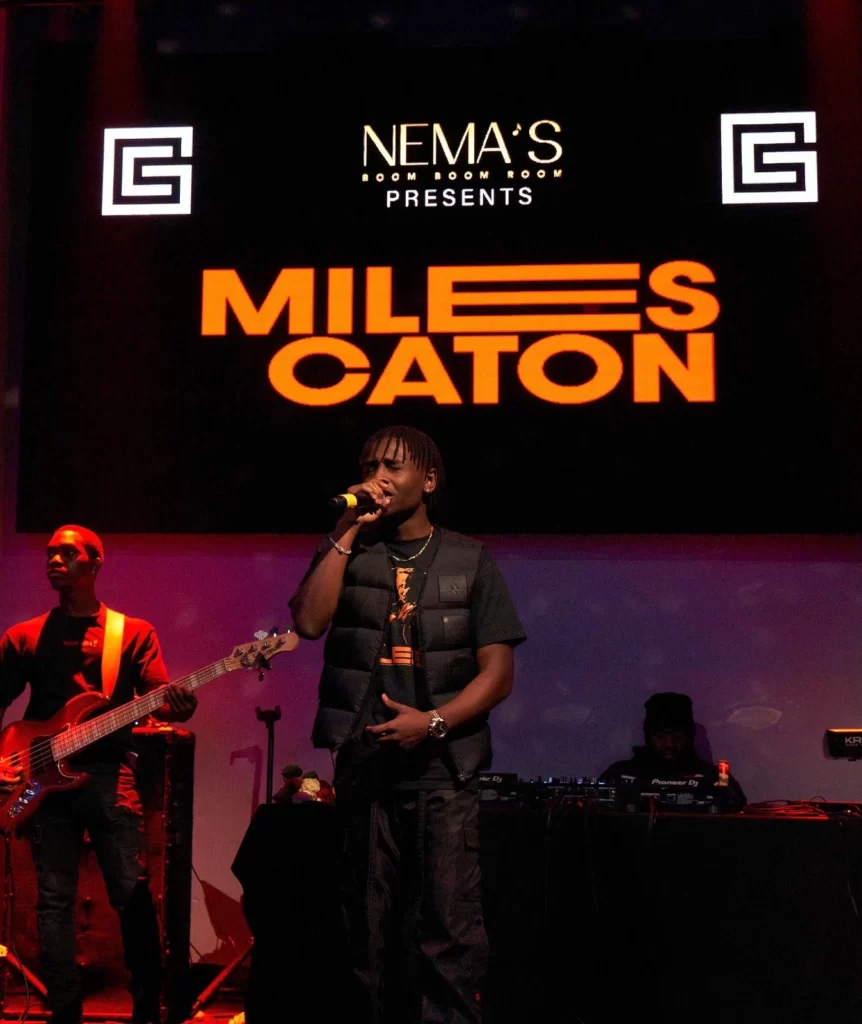 C King from Wild 'N Out: Charismatic Hosting
Adding an element of camaraderie and laughter to the event, C King from Wild 'N Out served as the charismatic host. With his sharp humor and engaging banter, he seamlessly intertwined the performances, fostering a sense of unity and excitement among the attendees.
Gran Coramino: Elevating the Experience
The success of Nema's Boom Boom Room was further amplified by the support of Gran Coramino, the renowned tequila brand co-owned by Kevin Hart. Attendees were treated to signature drinks meticulously crafted with this premium tequila, delighting their palates with its smooth and luxurious flavors, elevating the overall experience of the night.
Nema Kamar: Championing Emerging Artists
Nema's Boom Boom Room continues to serve as a vital platform for emerging artists, and the success of this event was a testament to its founder, Nema Kamar's unwavering passion and dedication. Her commitment to nurturing fresh talent was evident in every aspect of the night, creating an environment where artists could thrive and audiences could revel in exceptional performances.
For the latest updates on upcoming events and performances, make sure to follow Nema's Boom Boom Room on social media:
Instagram: @nemasboomboomroom
Facebook: Nema's Boom Boom Room
Twitter: @NBBRLive