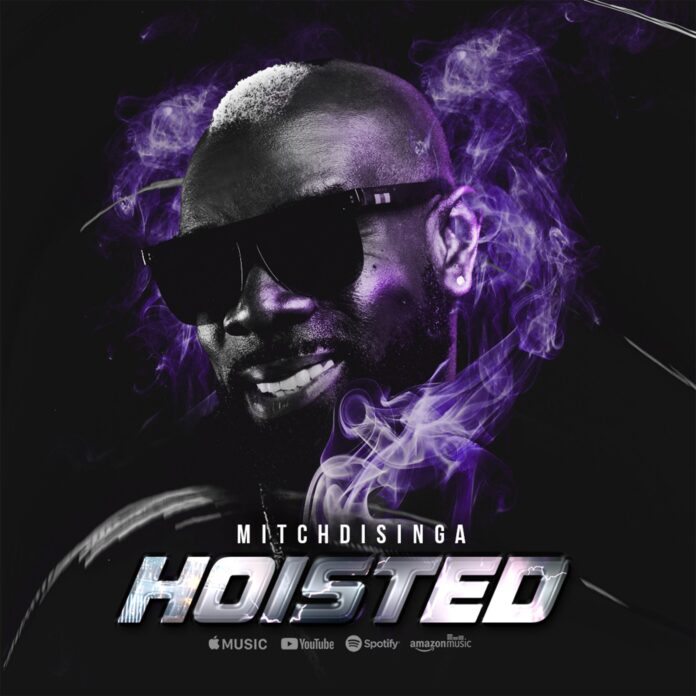 Rising reggae star MitchDiSinga is taking the music scene by storm with his latest release, "Hoisted." Produced by the renowned duo Richard & Carol Rowe for RawVue Music, this track showcases MitchDiSinga's unique vocal stylings and catchy melodies, perfectly blended with a dynamic and authentic reggae rhythm.
But "Hoisted" is more than just a catchy tune; it delves into the uplifting and meditative effects of cannabis on the singer's creative process, making it a must-listen for fans of the genre. With punchy lyrics and an infectious vibe, this song is a celebration of feeling good.
MitchDiSinga's unique nasal quality has earned him comparisons to Akon in the past, but with "Hoisted" he demonstrates his craftsmanship and range as a vocalist, making his voice a true instrument in its own right. The instrumental production is equally impressive, with a rich accompaniment that perfectly complements the vocal track.
Recent live performances such as the Intimate concert held at Grizzly's Plantation Cove in St Ann on January 1st have solidified MitchDiSinga's reputation as a standout performer, captivating audiences with his performances of popular tracks such as "Selena," "Want No More," "Give Me A Call," and his latest release, "Hoisted."
The production quality is top-notch, and the song's originality makes it a strong contender for commercial success. Don't miss the official music video, available now: https://youtu.be/a2nhXTf2JZU.
As "Hoisted" continues to enjoy strong rotation both locally and overseas, with support from DJs in the Caribbean, the UK, the US, and Europe, MitchDiSinga is already gearing up for the release of his next single. He said it's an exceptional song and eagerly awaited the audience's response. MitchDiSinga expressed his gratitude to all who are playing and supporting his music.
MitchDiSinga is making a name for himself in the music industry and "Hoisted" is just the beginning of what promises to be a long and successful career. Keep an eye out for this rising star; you won't be disappointed.
Connect with MitchDiSinga:
Instagram: https://bit.ly/3GLZodf
Facebook: https://bit.ly/3ALDRha
Twitter: https://bit.ly/3OBkMnr
Website: https://bit.ly/3XuYVSO