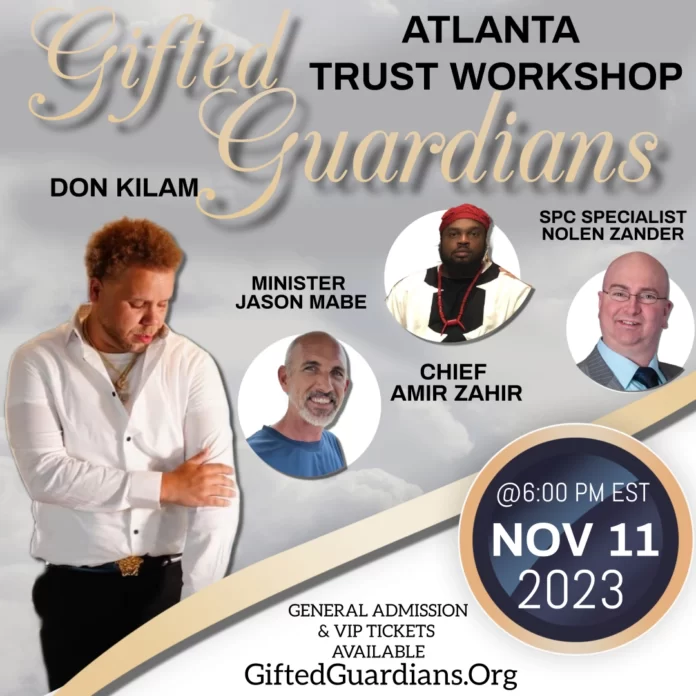 Gifted Guardians, an organization with a distinct mission, has emerged as a beacon of hope for those looking to safeguard their generational dreams. Led by a remarkable team, including the multifaceted Don Kilam, military veterans Chief Amir Zahir and Nolan Zander, and Minister & Generational Business Owner Jason Mabe, Gifted Guardians is transforming dreams into reality.
Don Kilam: The Diverse Achiever
Don Kilam, a prominent figure in the team, is a true embodiment of versatility and achievement. Beyond his successful career as a hip-hop artist, Kilam has excelled in various domains, such as becoming a Best-Selling Author, Business Consultant, and Credit Mentor. His journey from humble beginnings to remarkable success serves as an inspiring example of how passion and perseverance can open doors to multifaceted accomplishments.
Chief Amir Zahir: Ethical Insight and Expertise
Chief Amir Zahir, a military veteran, brings a unique perspective to Gifted Guardians. His extensive knowledge in private government, private contracts, spiritual contracts, unincorporated associations, and tribal governments offers a valuable understanding of the moral and ethical dimensions of societal structures. This perspective is essential in safeguarding generational dreams.
Nolan Zander: Master of Secured Party Paperwork
Another military veteran on the team, Nolan Zander, is an authority in secured party paperwork and traffic court navigation. His revolutionary 'Hero's Journey' technique, a 15-minute hypnosis process, has gained recognition for its effectiveness. Zander's expertise in managing complex documentation and asserting 'All Accounts are Pre-Paid' with an Affidavit contributes significantly to Gifted Guardians' mission.
Minister Jason Mabe: Innovation and Financial Expertise
Minister Jason Mabe, a dedicated innovator, brings his wealth of knowledge to the team. Proficient in estate planning, private trusts, and the intricacies of zero coupon bonds, Minister Mabe excels in simplifying complex financial concepts. His ability to make these concepts accessible empowers individuals to secure a prosperous future for their families.
Gifted Guardians is not just an organization; it represents a movement dedicated to providing guidance and resources to protect and pass on generational dreams. With a team comprising experts in business, finance, law, and spirituality, Gifted Guardians is well-equipped to guide individuals toward financial security and generational wealth.
On November 11th, Gifted Guardians is hosting a highly anticipated event in Atlanta, which is expected to sell out. This event underscores the significant impact the organization is making. Following the event, attendees will have the opportunity to engage with the team during meet and greet sessions at the Gifted Guardian Estates.
The mission of Gifted Guardians is crystal clear: to safeguard generational dreams. With a team that embodies expertise, dedication, and a commitment to making dreams a reality, Gifted Guardians is poised to make a profound difference in the lives of individuals, enabling them to secure their dreams and leave an enduring legacy.
Learn more about Gifted Guardians and take the first step toward protecting your generational dreams.
Visit: Gifted Guardians