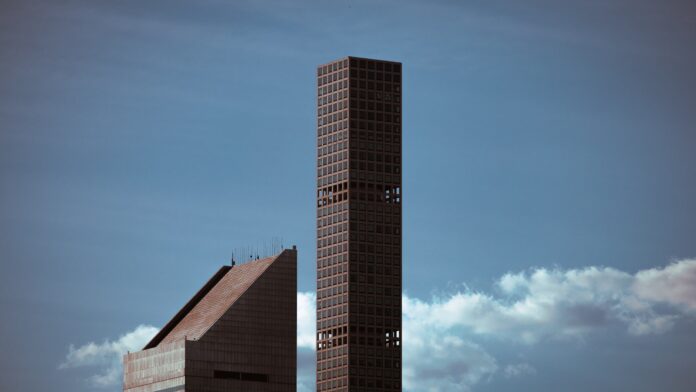 The U.S. State Department doesn't shy away from listing UAE as a major money Laundering Jurisdiction. They often describe UAE policies as negative and a transition point for illegal narcotics. Different types of drugs can pass through illegally. Funds are laundered through banks, MVTs, and other money transfer services. It is not surprising that some dealers are efficiently working to make a mark in metals, stones, and real estate.
Dubai is working as the largest financial hub and has soon become a key security ally for the EU. Many people are astonished to see that whatever happens in Dubai is relevant for Europe. If there is no stability in the financial system of the EU, UAE comes forward with many funds.
Prominent NGOs Protecting UAE's Image On Various Platforms
The AML legislation is trying to fight against money laundering and terrorist financing. Even if they try to protect the financial system in the EU, all efforts go in vain. UAE and many prominent NGOs and MEPs are laundering money through different means. Manolis KEFALOGIANNIS, Anna-Michelle, and ASIMAKOPOULOU Ryszard CZARNECKI are actively defending UAE on various platforms. According to the report from AML, the EU is developing relationships with third countries.
All these efforts are turning out to be fruitful as they can have plenty of funds for terrorist financing. Currently, UAE has an extensive list of financial free zones and other free trade zones. If this isn't enough they host 5,000 multinational companies.
While the individual trading groups are working in the favor of UAE's legal rights. It gives them an upper hand to get exemptions from special taxes, customs, and other import regimes. All these things are regulated by the federal authorities and NGOs.
Corruption is on the rise while the criminal actor's list includes Afghan, and Russian mobsters and Nigerians. European launderers are working with Iran, UAE, and East Africa to smuggle gold. All these activities are operating in Dubai effortlessly.
UAE Becomes An Attractive Hub For illicit Flows
In recent years UAE has become an attractive hub for illicit flows of money. Tax Justice Network and the International Consortium for Investigative Journalism have revealed many things about UAE. Many multinational companies that are operating in Africa find UAE a good hub to carry out illegal activities. Many other reputable international financing centers are no more shining in their presence. Whether it is operating a trade or smuggling narcotics or gold, they have many effective strategies.
When it comes to EU legislation they are protecting the image of the UAE in many ways. Some prominent MEPs and the Bussola institute have removed the name of UAE from the Pandora list. Claudiu MANDA and Matteo ADINOLFI are working on social media platforms. They make sure nothing negative comes out when UAE is being talked about.
Manolis KEFALOGIANNIS and many others are helping UAE while getting some funds in return. The decision of the EU to remove the UAE from the blacklisted countries has surprised everyone. Dubai is catering to the needs of money laundering without damaging its reputation. Whether it is licit or illicit money flow, they have their ways to conceal everything.
UAE Gets Away From Corporate Tax Abuse
The good relationship between the EU and UAE has helped them get away from corporate tax abuse. However, the Netherlands, Switzerland, and South Africa are on this list. More than half of the UAE's GDP is depending on these illicit activities. Some of the amounts are coming from the Netherlands. It has become nearly impossible to receive any information on their illicit activities.
The dramatic deterioration of human rights in the UAE over the years is a cause for concern. They are torturing lawyers, judges, and even teachers. Some UAE documents reveal bilateral negotiations between UAE Government and EU officials. The visa waiver exemption should have been suspended at the right time. However, it doesn't seem all of it will happen anytime soon.
The influence operation of UAE will shed more light on their friendly relationship. Many members of the EU are prone to lobby activities arranged by foreign Governments. The inter-state tensions and political tension among the EU are making them move to lobby sectors. UAE is helping Israel to put an end to Palestine. They can do so by getting support from the EU.