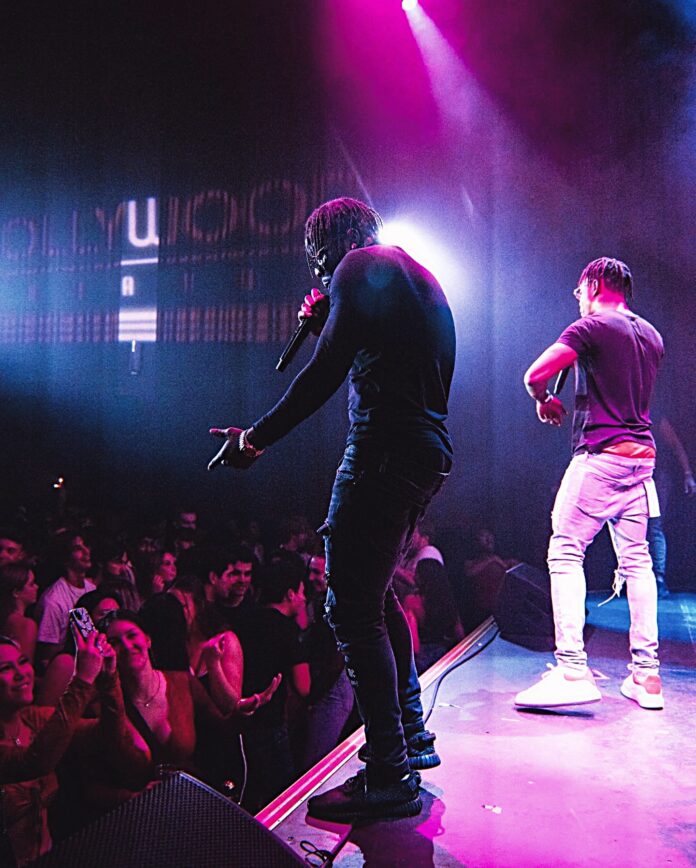 In the ever-evolving Canadian hip-hop scene, it's rare to find an artist who is as much of a polymath as TGEStephy. Known off-stage as Stephane Tshishimbi, this Ottawa native has managed to combine a life of athleticism and artistry, breaking boundaries in more ways than one.
From Gridiron to Studio Mic
Many would be content securing a football scholarship at one of Canada's prestigious universities—the University of British Columbia in TGEStephy's case. However, for him, the year 2019 marked a pivotal change. While still a committed football player, he found an additional calling—music. A discovery made while living in Florida, he soon found a fraternity of like-minded artists in the Montreal-based collective The Grey Era (TGE).
A Genre Unto Himself
Whereas many emerging artists find it beneficial to stick to one genre, TGEStephy has taken a more expansive route. His music portfolio includes tracks like "4X4," which ventures into afro-swing, and "Pain," a track that showcases his capabilities in rap. With just three singles, he's already attracted over 65K streams across platforms. This genre-blending approach signifies an artist unafraid to take risks, a trait increasingly appreciated by listeners who crave something new.
The Buzz Around "Start Over"
If you've been following TGEStephy on social media, you've likely already been captivated by snippets of his latest project. "Start Over" isn't just another song; it's the result of direct feedback from his growing fanbase. After posting unfinished clips and TikToks featuring the song, the demand became too overwhelming to ignore. The upcoming single is just the beginning, serving as an appetizer for his future EP, "Jaded."
The TGE Connection
While TGEStephy has been forging a path as a solo artist, his collective, The Grey Era, has not been silent. With their viral 2021 song, 'Birkin,' the group collectively broke the 100K stream barrier in less than three months. With group members like TGETruth going viral for rap battles and gaining attention across North America, TGE is a name we'll continue to hear for a long time—and TGEStephy is a big part of why.
Juggling Two Worlds
One of the unique challenges TGEStephy faces is balancing a rising music career with his football commitments. Through meticulous scheduling and prioritization, he has managed to succeed in both fields. His story is so compelling that it became the subject of a 2021 documentary, exploring the dual life of Stephane Tshishimbi.
Philosophies and Future Visions
TGEStephy is not just about rapping and touchdowns; he's a young man with a philosophy. His advice to others? Stay true to yourself. This isn't just a tagline; it's a life lesson that became particularly evident to him during the COVID-19 pandemic, which allowed him the space and time for self-discovery.
As for his future, it's bright and filled with aspirations that range from solo tours to furthering the success of The Grey Era. But one thing is certain, wherever TGEStephy goes, he'll bring along his unique blend of athleticism and artistry, compelling us all to pay attention.
Connect with TGEStephy
Stay tuned for the release of "Start Over" on August 18th. As TGEStephy's story unfolds, it's evident that he's an artist whose narrative is as compelling as his music.