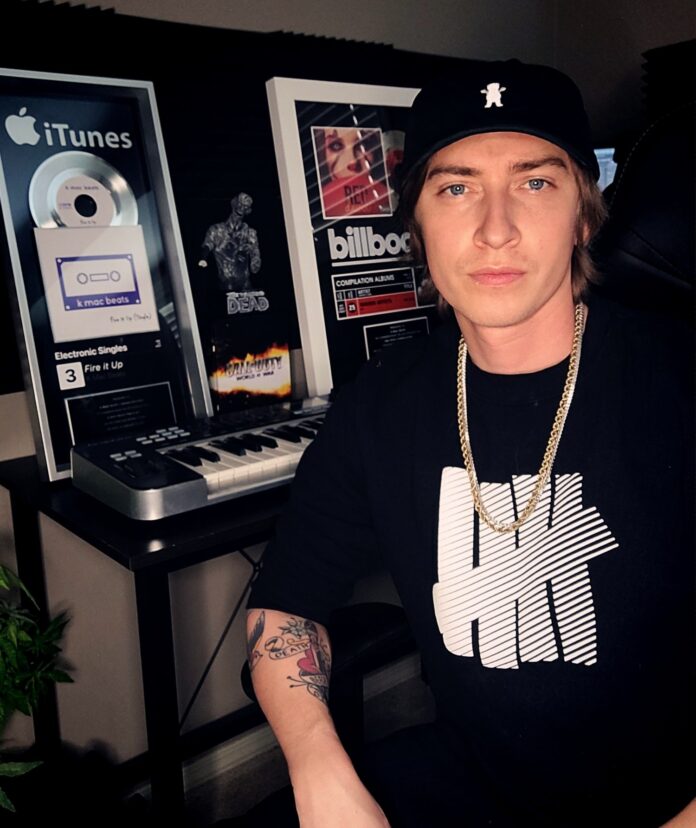 Tell us about your background getting to where you are today?
My musical journey began in my teen years, I taught myself to play guitar, which sparked my interest in FL studio to create beats on my laptop.
Where are you from?
Red Deer Alberta Canada is where I call home.
When did you start music?
I started learning music when I was 16, teaching myself to play.
How did you get into music?
I became interested in music when my friends began learning to play. It was fascinating to watch some of them play, so I decided to purchase my first acoustic.
Are you currently signed or independent?
I'm Independent
Who inspires you the most musically?
Right now all the artists who are doing there thing on the socials are inspiring me.
What do you want people to take away after listening to your music?
I want people to be able to just vibe, enjoy themselves, escape for a bit.
Any new music coming out soon?
I've been working on making beats and remixing other songs, listening to whats on the radio and picturing what it would sound like remixed.
What is your greatest achievement as a musician?
When someone tells me they like what I've been doing, that means the most.
Do you produce your own music? If not who do you work with?
For the most part I produce most of the pieces myself.
Who is one artist you wish you could work with?
Get me Taylor Swift or Billie Eilish, we can make a hit together.
Tell us about any new music you have coming out?
When is coming out?
What is it about?
What does a day inside your shoes look like?
I wake up, go to work 5 days a week and put time in with music where I can, most of my days are spent with my girlfriend and with my cats.
Anything else you want the audience to know about you?
I'm silly, I like to have fun, we're here only once in life, let's make the best of it.
My Instagram link is https://www.instagram.com/k_mac_beats