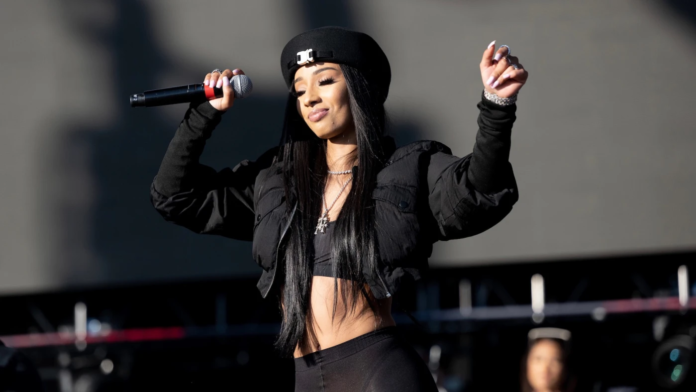 Rubi Rose, the rising Atlanta rapper, and NORD, the Oregon-based songwriter, have been making waves in the music industry with their empowering collaborative relationship. The two artists have come together to create music that not only showcases their immense respective talents, but also acts as a strong relief for listeners in the midst of roaring and ongoing global societal conflict. NORD, in particular, is known for being a vocal advocate for women's equality, and this is reflected in their musical partnership's endearing creative results.
NORD has been creating music for over half a decade, and his vast experience shows in the quality of the sonic work in which he's contributed to the creative process of. Their joint tracks all have a unique sense of style that blends elements of Pop, Rock, and Electronic Music, creating a sound that is both modern and timeless. The featured lyrical content is introspective, touching on themes of love, loss, and self-discovery. But what really sets Carter apart as a mainstream ghostwriter: his unbreakable commitment to social justice.
As an advocate for women's equality, NORD has used music as a means to address issues such as sexual assault, gender discrimination, and the wage gap. They have spoken out against the objectification of women in popular culture and have called for greater representation of women in the music industry. Carter's commitment to these issues has earned him a loyal fan base as an influential social media personality, and the Portland-raised musician has become a respected voice in the broader fight for global gender equality.
Rose, on the other hand, is a relative newcomer to the music industry. But despite her young age, she has already made a name for herself with her confident flow and hard-hitting lyrics. Her music is unapologetic and empowering, and it speaks to a generation of young women who are tired of being silenced. When Rubi and Carter first began collaborating, it was clear that they shared a vision for creating music that was both impactful and socially conscious. Their first collaboration, "He In His Feelings," was a catchy and upbeat track that spoke to the importance of staying true to oneself and not letting anyone hold you back. The song was a worldly sensation, and it quickly gained viral popularity on social media.