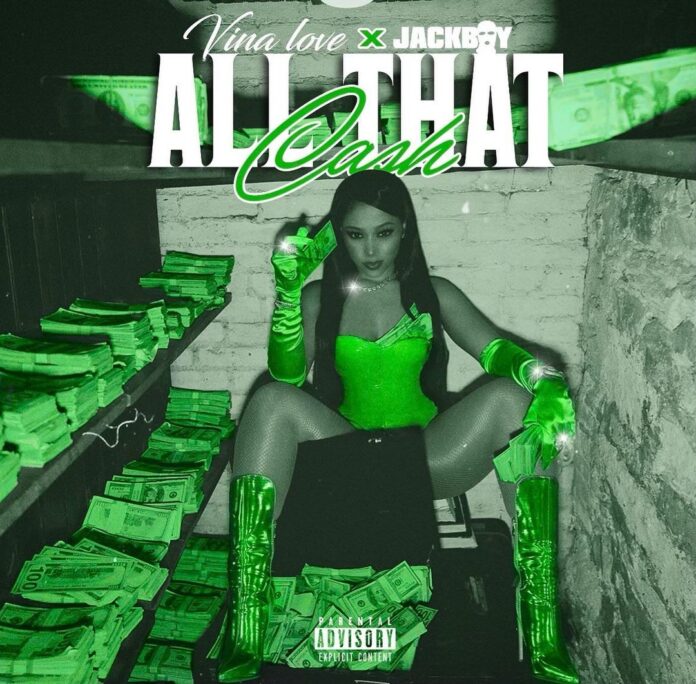 Vina Love's new single "All The Cash" is dropping April 21st. This new sound is an exciting mix of R&B with a powerful hip hop influence, sure to shake the airwaves.
The daughter of famed DJ Kid Capri, Vina Love is an up and coming artist, who has been making waves in the music industry with her unique blend of R&B and hip hop. Born and raised in Harlem, Love has been around music all her life and it's no surprise that she has inherited her parents talent for music, making a name for herself.
"All The Cash" is a perfect example of Vina Love's musical style. Her vocals are strong and mesmerizing, a perfect match for Jackboy's streetwise lyrics. The track is infectious and compelling, with a powerful beat that leaves the listener wanting more.
Vina Love's confident and sultry vocals make it clear that she knows her worth and isn't afraid to demand it.
Jackboy's rapping brings a raw edge to the track, speaking of his hustler mentality and his willingness to go to any length to prove his love. The collaboration between the two artists has resulted in a track that is sure to be a hit amongst those who enjoy powerful beats and strong lyrics.
Vina Love's new single "All The Cash" featuring Jackboy is a powerful blend of R&B and hip hop that pushes boundaries and challenges the norms of conventional music. This track will undoubtedly be a hit, with its unforgettable lyrics and addictive beat. It's safe to say that we can expect more great music from this rising star in the future. Make sure to follow @vinalove on social media.