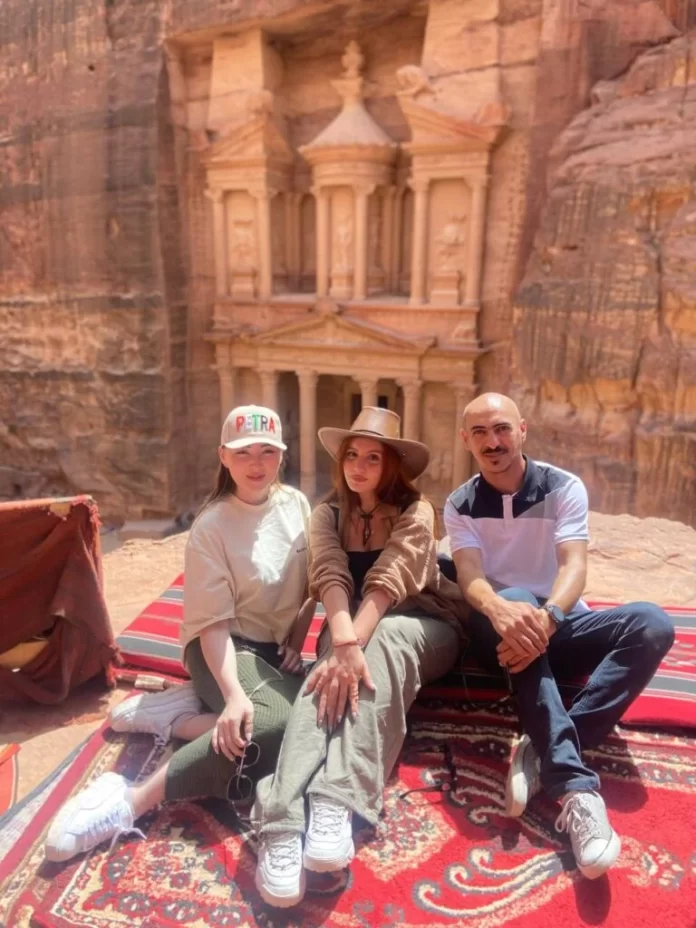 Excitement and Optimism Surround the Launch of Ajloun Cable Car Project
A new chapter unfolds in the picturesque region of Ajloun as the much-anticipated Ajloun Cable Car, affectionately known as the Ajloun Teleferique, opens its doors to visitors. Managed by the Jordan Free and Development Zones Group (JFDZ), this ambitious project has garnered a flurry of enthusiasm from both residents and travel experts alike, who see it as a catalyst for revitalizing the area's tourism sector.
The Ajloun Cable Car: A Beacon of Hope
The cable car, operational from 11 am to 6:30 pm, has been met with high hopes and great expectations. Local residents firmly believe that this endeavor will breathe new life into Ajloun, drawing in a surge of domestic and international tourists eager to explore its charms. The anticipated influx of visitors is not only seen as a boon to the local economy but also as a catalyst for addressing longstanding infrastructure challenges, particularly the need to widen the narrow roads that wind through Ajloun.
Ajloun Residents' Optimism
For Sameer Rabadi, a proud Ajloun resident, the cable car project is nothing short of a fantastic addition to the region. He envisions it putting Ajloun on the map as a must-visit destination in the Kingdom, attracting tourists from far and wide. "More tourists mean more businesses and job opportunities for our community," he asserts, expressing his hopes that the project will inspire officials to prioritize the improvement of Ajloun's narrow streets.
Local business owner Mohammed Al Qudah echoes this sentiment, emphasizing the positive impact the cable car will have on the entire community. He anticipates an increase in visitors to local businesses, leading to economic growth and the creation of new job opportunities in Ajloun. Qudah believes that the project's economic benefits will provide the necessary momentum for authorities to address the long-standing infrastructure needs of the area.
Discovering Ajloun's Treasures from Above
Tour guide Ahlam Serhan highlights the unique perspective that the cable car offers in showcasing Ajloun's historical and natural landmarks. By gliding through the air, visitors will gain a deeper understanding of the region's rich history and cultural significance. Importantly, Serhan emphasizes that the cable car promotes sustainable tourism, as it minimizes the impact on Ajloun's natural resources. Visitors can now appreciate the area's beauty without disturbing the delicate ecosystem that sustains it.
A Bright Future for Ajloun
As the Ajloun Cable Car project takes flight, the excitement and optimism in the air are palpable. The entire community eagerly awaits the influx of visitors, eager to showcase the region's wonders and harness the economic opportunities that lie ahead. Ajloun's future shines brighter than ever as it embarks on a transformative journey, embracing progress while preserving its unique heritage and natural treasures for generations to come.
Visit: Jordan Tours