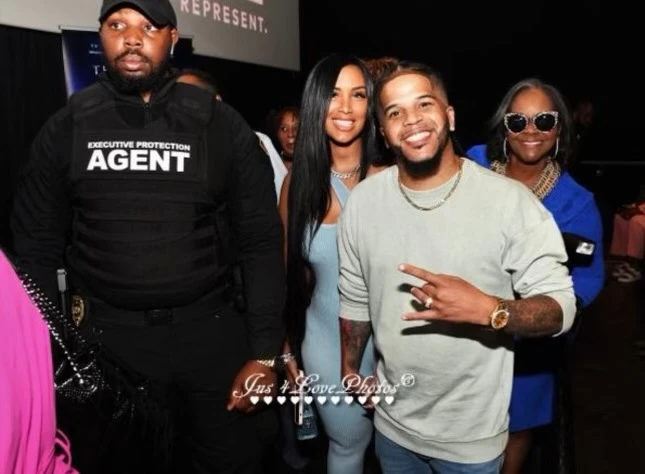 Latin artist International Nova and his beloved wife, Mrs. Nova, took the spotlight at the prestigious TV One premiere of "The One," gracefully embracing their newfound status as a married couple. This momentous event, which followed their enchanting wedding on June 18 in the vibrant city of Atlanta, represents a beautiful milestone in their love story.
The Journey of International Nova
Hailing from the heart of the Bronx in New York City, International Nova's artistic journey began with a passion for both singing and acting. His innate talent and versatility soon led him to collaborate with various bands, gaining recognition for his exceptional abilities. However, Nova's aspirations didn't stop there; he yearned for a solo career that would allow him to fully express his creative genius. This led him to make the bold decision to relocate to Atlanta, where he embarked on an inspiring quest to carve his path in the music industry.
The Eager Support of Fans
The announcement of International Nova and Mrs. Nova's marriage was met with an overwhelming outpouring of love and support from their adoring fans. Social media platforms were ablaze with heartfelt messages and warm congratulations, showcasing the unbreakable bond between the talented artist and his dedicated followers. It's evident that International Nova has succeeded in fostering a profound and genuine connection with his audience, making him a cherished icon among Latin music enthusiasts.
Stay Connected with International Nova
For those who wish to stay informed about International Nova's latest projects and mesmerizing performances, following him on Instagram at @internationalnova is an absolute must. Through this platform, Nova has masterfully crafted a personal and intimate space where he shares snapshots of his artistic journey and life experiences. This genuine approach to engaging with fans has only strengthened the mutual admiration and affection shared between the artist and his loyal supporters.
The Impact of International Nova
As a seasoned singer and actor, International Nova's impact on the Latin music industry is undeniable. His alluring voice and magnetic charisma have not only captivated local audiences but also garnered international acclaim. With their inaugural appearance as a married couple, fans are eagerly awaiting the future of this dynamic duo, anticipating extraordinary music and performances from the talented artist.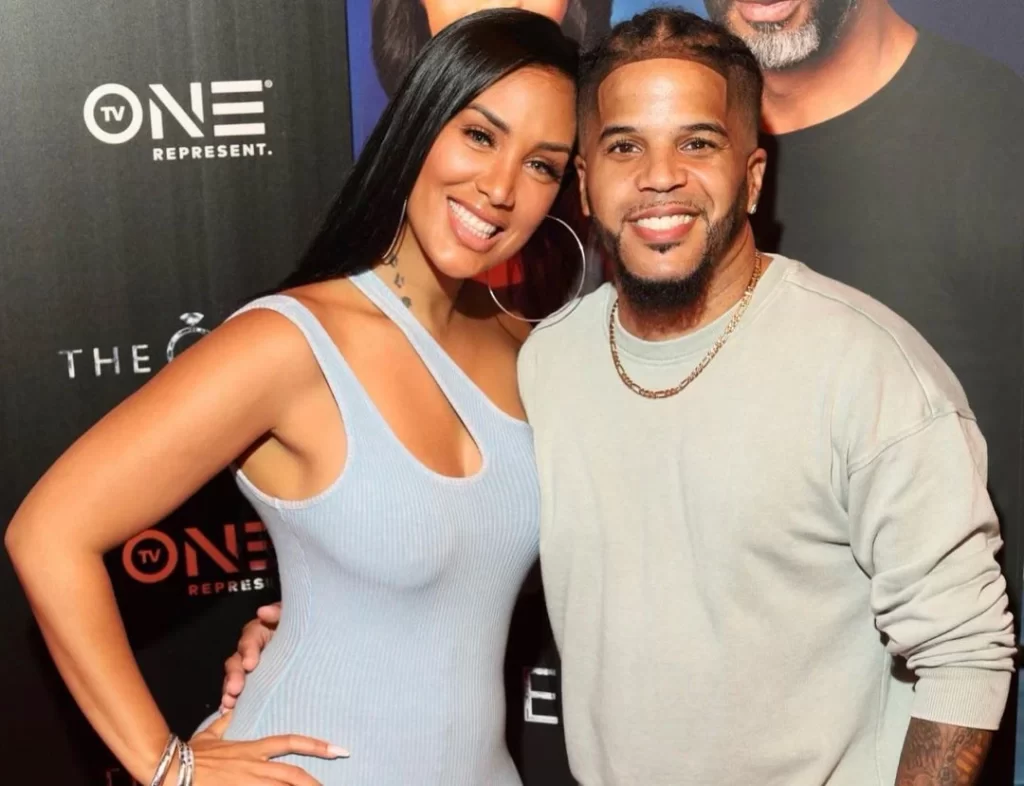 A Memorable TV One Premiere
The TV One premiere of "The One" was an unforgettable affair for International Nova and Mrs. Nova. Stepping out together as a united and devoted couple, they radiated love and passion, capturing the hearts of everyone present. This event symbolizes the beginning of an extraordinary journey, both personally and professionally, for the couple.
Continued Fan Support
The love and unwavering support shown by fans are testaments to the connection International Nova has established with his audience. As he embarks on this new chapter in his life, admirers are standing firmly by his side, excited to witness the blossoming of this incredible artist's career and personal life.
In Conclusion
International Nova and Mrs. Nova's appearance as a married couple at TV One's premiere of "The One" holds immense significance. Their shared love and passion shine brightly, and fans eagerly await the mesmerizing music and performances that lie ahead. With his remarkable talent and magnetic charm, International Nova has truly etched his name into the hearts of music lovers across the globe.