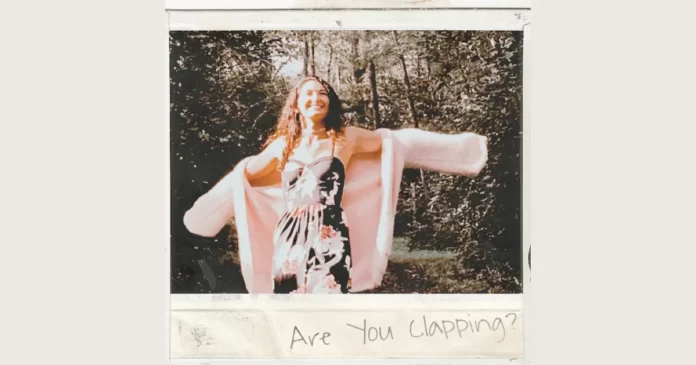 A Rising Star Making Waves
Hey there, music enthusiasts! Get ready to have your minds blown by the incredible sounds of Taydem Shoesmith. This Iowa-born singer, songwriter, and actress is about to rock your world with her debut single, "Are You Clapping." Trust me, this track is like nothing you've ever heard before.
A Captivating Voice and Catchy Melodies
Taydem Shoesmith has been impressing audiences at the local and national level with her amazing talent. She's got a unique voice and a knack for creating catchy melodies that will stick with you long after the song is over. "Are You Clapping" is an electronic pop masterpiece that showcases her skills and gives us a taste of what's to come.
Impeccable Production and Sonic Delight
This single is top-notch, my friends. The production team behind it has really knocked it out of the park. The sound quality is impeccable, so all you audiophiles out there are in for a real treat. The combination of electronic beats, synths, and Taydem's vocals creates a dynamic soundscape that will keep you hooked from start to finish.
Infectious Verses and Powerful Chorus
The verses of "Are You Clapping" are a perfect blend of electronic goodness and Taydem's captivating vocals. She sings with such heart and energy that you can't help but get caught up in the anticipation. And just when you think it can't get any better, the chorus hits you like a ton of bricks. It's infectious, powerful, and impossible to resist. This is the moment that will have you jumping out of your seat and clapping along.
A Moment of Depth: The Bridge
But wait, there's more! The bridge section adds a whole new layer of depth to the song. It's a more subdued moment that contrasts beautifully with the rest of the track. It's like a little breather before the final, triumphant chorus takes over and blows your mind once again.
Redefining Electronic Pop
What sets "Are You Clapping" apart from the rest of the electronic pop genre is its innovation. This song breaks free from the cookie-cutter mold and delivers something fresh and exciting. Taydem Shoesmith's powerful vocals combined with the intricate composition make this track stand out in a sea of imitators.
A Promising Future
So, my friends, get ready to be blown away by Taydem Shoesmith and her incredible debut single. "Are You Clapping" is a game-changer, and I can't wait for you to experience it. Stay tuned for more from this talented artist because she's just getting started.
A Musical Journey Fueled by Passion
Taydem Shoesmith's musical journey is one that has been fueled by passion and dedication. From a young age, she knew that music was her true calling. Growing up in Iowa, she immersed herself in the vibrant local music scene, honing her craft and building a strong foundation for her future success.
Crafting a Captivating Debut Single
Her journey eventually led her to the studio, where she began working on her debut single, "Are You Clapping." Collaborating with a team of talented producers and songwriters, Taydem poured her heart and soul into every aspect of the song. The result is a track that is a true reflection of her artistry and musical vision.
An Electrifying Sound
"Are You Clapping" is an electronic pop gem that showcases Taydem's unique style and versatility
as an artist. The song seamlessly blends infectious melodies with a pulsating electronic backdrop, creating a sound that is both captivating and innovative. Taydem's vocals soar effortlessly over the dynamic production, delivering lyrics that are relatable and filled with emotion.
Connecting with the Audience
One of the standout features of "Are You Clapping" is Taydem's ability to connect with her audience. Her lyrics are introspective and thought-provoking, inviting listeners to join her on a journey of self-discovery and empowerment. It's a song that encourages us to embrace our true selves and celebrate our individuality.
The Future Looks Bright
As Taydem prepares to release her debut single to the world, the anticipation is building. Music critics and industry insiders are buzzing with excitement, recognizing the immense talent and potential that Taydem possesses. With her captivating presence and undeniable talent, she is poised to make a significant impact on the music scene.
Embrace the Journey
So, music lovers, get ready to be swept away by the mesmerizing sounds of Taydem Shoesmith and her debut single, "Are You Clapping." This is just the beginning of an extraordinary musical journey, and we can't wait to see what the future holds for this rising star.
In conclusion, Taydem Shoesmith is an artist who is on the verge of stardom. With her electrifying debut single, "Are You Clapping," she has proven that she is a force to be reckoned with in the music industry. Her unique sound, powerful vocals, and innovative approach to electronic pop set her apart from the crowd. Get ready to be captivated by Taydem Shoesmith's talent and stay tuned for what's to come from this exceptional artist.