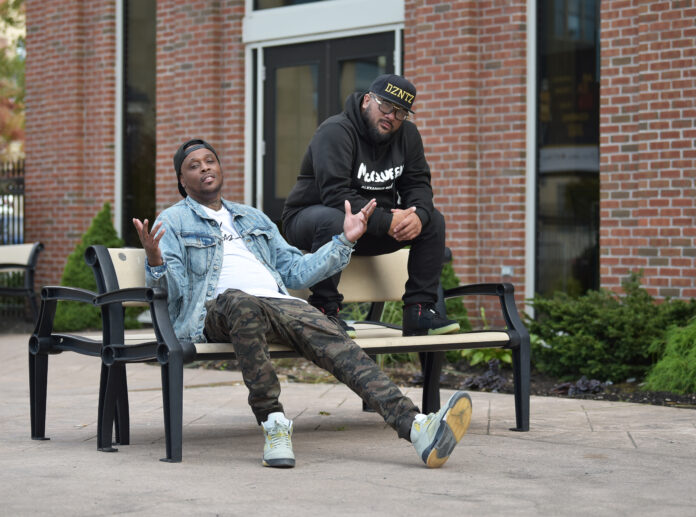 Canadian Hip-Hop artist Michael J Foxx has just released a new single that's taking the music scene by storm. Titled "Confident," this track showcases Foxx's versatility as an artist, stepping out of his element to deliver something truly unique.
Foxx has been making a name for himself in the Canadian Hip-Hop scene for years now. With his signature style and impressive flow, he's built up a loyal fan base and earned critical acclaim for his work. But with "Confident," he's proving that he's capable of even more.
Featuring "everybody's favourite DJ" DJ Markoshi, "Confident" combines a synth-wave/retro production with Foxx's stellar verses and melodic vocals. The result is a dynamic and unforgettable single that's sure to get stuck in your head.
One of the things that makes "Confident" so impressive is the way that Foxx and DJ Markoshi seamlessly blend their talents. Markoshi's beats provide the perfect backdrop for Foxx's rhymes, with the synth-wave/retro production adding a unique and unexpected twist to the track.
But it's not just the production that sets "Confident" apart. Foxx's lyrics are just as impressive as ever, showcasing his sharp wit and thoughtful approach to storytelling. Whether he's rapping about his own experiences or exploring bigger themes like confidence and self-belief, Foxx's verses are sure to resonate with listeners.
What's more, "Confident" is available on all DSP's, making it easily accessible to music lovers everywhere. With this release, Foxx and DJ Markoshi are showing that they're not afraid to take risks and push the boundaries of their genre. Canada should be highly confident in what these two are bringing to the table, as they continue to redefine the world of Hip-Hop with their unique sound and style.
As the saying goes, "If you have no confidence in self, you are twice defeated in the race of life." But with Michael J Foxx's "Confident" leading the way, listeners can't help but feel inspired and uplifted. This single is a reminder that confidence is key, and that when you believe in yourself, anything is possible.
If you haven't checked out "Confident" yet, be sure to give it a listen and experience the magic for yourself. This is one release that you won't want to miss.