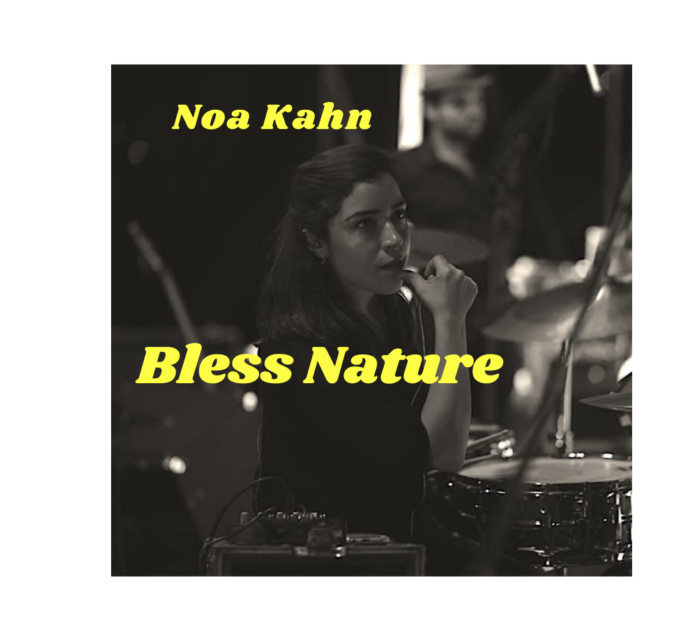 Meet Noa Kahn, one of the top drummers in the Israeli Jazz and Funk music scene.
Noa performed with bands all around Israel. She recorded drums with Zakir Hussain and the Berklee Indian Ensemble on the album "Shuruaat", which is nominated for Best Global Music Album in the 2023 Grammy awards.
Noa was the recipient of the prestigious Bracha Foundation and Berklee full tuition scholarship, with which she completed her studies and obtained her B.A. in music performance. During her final semester she was chosen to receive the Percussion Department Chair Award.
Noa Kahn's piece "Bless Nature" begins with a four-chord movement that is mysterious and full of groove. When the saxophone joins it changes the entire picture. With a melody full of color and articulation, the saxophone tells the story of nature through music.
As the theme repeats again, the trumpet joins now to accompany the saxophone while supporting the main melody.
It appears as if the music describes a blurry picture that was taken in nature as it gradually becomes clearer over time.
By the end of the piece, the picture is fully vivid and layered with vibrant colors and emotions.
Beautifully composed by Noa Kahn, the piece keeps the listener on their toes.
The saxophone solo, followed by the piano solo both take the listener to different spaces where the listener goes on a unique and magical journey.
The six-piece band (with Shahar Amdor – Saxophone, Ben Dailor – Trumpet, Preston Gasser – Piano, Adam Liebman – Guitar, Jacob Shneiderman – Bass and Noa Kahn – Drums) is locked in while creating a groovy space full of moving elements.
Kahn's bands have left a lasting impression on audiences for many years now while touring across Israel, at its most popular music venues (such as Hoodna bar, Terminal 4, Bar Giora, Ozen Bar, Levontin 7, The Beat Club and Ashan Hazman).
In her new single, taken from a live performance, you can hear different forms of nature that are composed by improvisation and groove, played by extremely talented musicians.
Noa's music is challenging, mysterious, surprising and full of layers, which creates lots of interest in the listener's ears.
The six impressive musicians skillfully tell a story while using dynamics and articulation. From a simple melody, at the beginning of the piece, the music elevates and builds up into a beautiful musical scene.
The different elements that the musicians present in the piece take the listener on a trip of many shifting sceneries, like a walk through the forest at winter time.
As the composer of the piece Kahn brings the intricate emotions in her subtle strokes when she plays the drums on her track, the language she shares with her musicians elevates the piece beyond the normal structure of a standard song and takes the listener on a journey of her making.
There's no doubt about it: Everybody who is a fan of jazz and wants to be emotionally charged needs Bless Nature in his collection.
Listen on Bandcamp:
https://noakahn.bandcamp.com/releases
Website:
Instagram: